South by Southwest, more commonly known online as SXSW, is an annual tech, film and music conference held in Austin, Texas in which some of the world's biggest names in the tech and entertainment industry come together in a convention setting to show off their newest innovations and future plans. According to their website, the conference invites you to "join artists, innovators, and thought leaders from around the world and turn your ideas into reality this March and experience unparalleled discovery, learning, and networking with creatives across tech, film, and music industries."
However, more and more major industry names are pulling out of attending the conference due to coronavirus concerns. Even so, SXSW is still planning on proceeding with the weekend as planned according to Austin public health officials who held a press conference on the matter this week. 
"It's important for us to remember at this stage that we're actively evaluating mass gatherings on a daily basis. Right now there's no evidence that closing South by Southwest or other activities is going to make this community safer. We're constantly monitoring that situation," said Mark Escott, the interim medical director and health authority for Austin Public Health.
SXSW is currently scheduled to take place from March 13th to March 22nd, and the event's organizers are going to be making last minute adjustments up until the very last second at the rate that some of the world's biggest company names are dropping out of the event. Twitter was the first to pull out of attending SXSW, and Facebook, Intel, and more recently, Apple and Netflix have also followed suit.
Regardless of what public health officials are claiming, most companies are erring on the side of caution, such as new social media app TikTok, who's currently looking for a more digital way of delivering their SXSW content to the event. Besides that, major keynote speakers Andrew Yang and Hillary Clinton are still scheduled to attend as planned, as organizers are working with city officials to ensure the cleanest and safest means of running the conference. 
SXSW brings in a crowd of thousands of people, which generates millions of dollars for the city of Austin. According to reports, last year's event brought in around $355 million, which hugely impacted Austin's overall economy. However, Austin mayor Steve Adler held a press conference this week in which he emphasized that the only advice the city is considering when it comes to keeping the event running is from trained medical professionals, as safety is the obvious number one concern. 
"I want the community to know that these decisions are being made by our medical professionals, and that no corporation, or South By, or anybody else has a seat at that table. Because we're only motivated by making sure that we do what we can to keep the community safe," Adler said. 
Adler went on to state that they've also been coordinating with the Center for Disease Control on the matter, and plan on having hand sanitizer stations throughout the entire venue, as well as a professional cleaning crew who's coming to clean the space two times a day every day up until the event, and during the events duration as well. So for now, attendee's and individuals involved in the event are recommended not to panic, and practice good clean hygiene in the meantime, as suggested by the CDC as well. 
"I would ask the community — and strongly suggest — that panic will weaken us. So let's do what our mothers taught us: let's cover our sneezes, let's wash our hands, and let's be good neighbors. "Keep calm and carry on, y'all, and remember what your momma taught ya," said Sarah Eckhardt, the judge of Travis County, who spoke at the same press conference.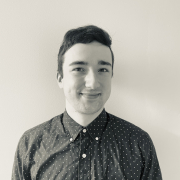 Eric Mastrota is a Contributing Editor at The National Digest based in New York. A graduate of SUNY New Paltz, he reports on world news, culture, and lifestyle. You can reach him at eric.mastrota@thenationaldigest.com.
https://media.thenationaldigest.com/wp-content/uploads/2020/03/05163330/Coronavirus-Virus-400x400-1.jpg
400
400
Eric Mastrota
https://media.thenationaldigest.com/wp-content/uploads/2019/12/23173823/The-National-Digest-785x60-1.png
Eric Mastrota
2020-03-05 11:33:46
2020-04-09 15:49:59
SXSW Still On Despite Coronavirus Concerns