Chief La'Ron Singletary and the entire Rochester Police command staff resigned this past Tuesday after public outrage over the death of Daniel Prude; a Black man who suffered from mental health issues who was killed after police put him in a "spit hood" and restrained him in March of this year. 
After 20 years on the force the chief announced his resignation with a news release from the department, which described his decision to depart as a retirement, which would allow him access to retirement packages. The other officers who resigned will also be able to draw from their pension and health benefits in the coming months. 
"The members of the Greater Rochester Community know my reputation and know what I stand for. The mischaracterization and the politicization of the actions that I took after being informed of Mr. Prude's death is not based on facts, and is not what I stand for."
Deputy Chief Joseph Morabito and Commander Fabian Rivera also announced their retirements while Deputy Chief Mark Simmons and Commander Henry Favor, announced they would be moving to a lower ranking lieutenant status. The mayor of Rochester, Lovely Warren, suggested that there "may be a number of others that will decide to leave as well" in the coming weeks. 
Tameshay Prude is the sister of Daniel Prude who sued the city of Rochester along with some members of the police department who were present the evening Daniel was killed. Singletary is included in that list of officers being sued, and in the official legal complaint it claims that Prude died as a result of "unlawful force and the deliberate disregard for his medical needs."
Other members of Prude's family recently released police footage of the incident that occurred on March 23rd that took Prude's life. The family claims that the footage clearly depicts officers using excessive and unnecessary force, and the autopsy that the family commissioned revealed the cause of death to be "complications of asphyxia in the setting of physical restraint." The drug PCP was also listed as a contributing factor. 
Joe Prude, Daniel's brother, stated to the media that his brother had mental health and drug problems that were getting especially bad in March. On March 22nd, Joe called the police and Daniel was hospitalized for three hours while he received a mental health check. Around 3 in the morning on March 23rd, videos show officers finding Prude naked in the middle of a residential street. 
Prude is then seen complying with officers demands to get on the ground face down with his hands behind his back. While he was handcuffed, Prude is seen speaking to the officers in a "nonsensical manner," according to reports. It's at this point that officers put the spit hood on Prude after he supposedly claimed he had Covid-19. He then stopped breathing, prompting paramedics to try to revive him; he was put on life support and died a week later. 
Mayor Warren also announced on Tuesday that seven officers have been suspended in relation to the incident and Attorney General Letitia James has been empowered by a state grand jury to investigate Prude's death. The protests that have been occuring in Rochester as of late have made headlines due to the public's outrage after it was discovered that the department delayed releasing information about Prude's detainment and death for months. The city council will also be reviewing the timeline of incidents that occurred that night, and will be analyzing the chiefs response as well.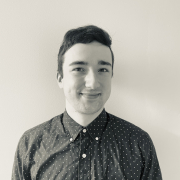 Eric Mastrota is a Contributing Editor at The National Digest based in New York. A graduate of SUNY New Paltz, he reports on world news, culture, and lifestyle. You can reach him at eric.mastrota@thenationaldigest.com.
https://media.thenationaldigest.com/wp-content/uploads/2020/05/06121042/Police-400x400-1.jpg
400
400
Eric Mastrota
https://media.thenationaldigest.com/wp-content/uploads/2019/12/23173823/The-National-Digest-785x60-1.png
Eric Mastrota
2020-09-09 12:14:43
2020-09-09 16:31:59
Rochester Police Chief And Command Staff Resign Following Death Of Daniel Prude