A study published by the United States Center for Disease Control (CDC) shows the possibility of a global measles outbreak has increased after 22 million infants missed their vaccinations because of the COVID-19 pandemic in 2020, 3 million more than in 2019.
Two-thirds of the infants are located in just ten countries, which include Pakistan, Afghanistan, Nigeria, India, Indonesia, Brazil, the Philippines, the Democratic Republic of the Congo, Angola, and Ethiopia.
According to the World Health Organization, measles are the world's most contagious virus, but also the most "entirely preventable," with the vaccine having averted more than 30 million deaths over the last 20 years.
After a global measles resurgence from 2017-2019, the disease saw a drop in 2020 due to the pandemic. In the U.S., just 13 individual cases of measles were confirmed in 2020, down from 1,282 reported cases in 2019. However, the CDC notes that despite the decline, millions of children were more susceptible to measles at the end of 2020 than they were at the end of 2019.
There were a number of possible causes for the measles decline in 2020, one of them being lower transmission rates — thanks in part to social distancing and quarantining — and increased immunity. However, a more likely culprit is the underreporting of cases after "large and disruptive measles outbreaks in 2020."
Per the WHO, despite there being a safe and cost-effective measles vaccination, there were 140,000 measles deaths globally in 2018, mostly among children under the age of five. On average, there are around 60,000 measles deaths a year, along with 7.5 million cases.
The measles vaccine come in two doses, which is critical for it to be successful. The first dose coverage fell in 2020, while only 70% of children received their second vaccine dose, which the WHO explains is far below the 95% coverage needed to protect communities from a measles outbreak.
According to The Hill, the number of specimens sent to the WHO Global Measles and Rubella Laboratory Network hit a low that hasn't been seen in more than a decade. 35 countries did not report rates for the first measles shot, while 50 countries did not report rates for the second measles shot.
In addition to the missed vaccines by infants, 24 measles vaccine supplemental campaigns in 23 countries were postponed due to COVID-19, leaving more than 93 million people at risk for the virus. These campaigns are important because they're needed where people have missed out on measles-containing vaccines through routine immunization program.
In a statement, WHO Director of Immunization Dr. Kate O'Brien explained we are likely seeing "the calm before the storm" when it comes to a measles outbreak, and stressed the importance of continual vaccination against all diseases.
"It's critical that countries vaccinate as quickly as possible against COVID-19, but this requires new resources so that it does not come at the cost of essential immunization programs. Routine immunization must be protected and strengthened; otherwise, we risk trading one deadly disease for another."
Along with the risk of death, measles can also cause swelling, blindness, pneumonia, dehydration, diarrhea, and encephalitis, which can cause swelling of the brain. More basic symptoms include a high fever and rashes.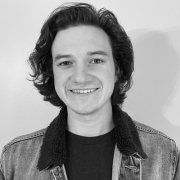 Andrew Rhoades is a Contributing Reporter at The National Digest based in New York. A Saint Joseph's University graduate, Rhoades' reporting includes sports, U.S., and entertainment. You can reach him at andrew.rhoades@thenationaldigest.com.
https://media.thenationaldigest.com/wp-content/uploads/2021/11/12120257/Child-Vaccine-400x400-1.jpg
400
400
Andrew Rhoades
https://media.thenationaldigest.com/wp-content/uploads/2019/12/23173823/The-National-Digest-785x60-1.png
Andrew Rhoades
2021-11-12 09:00:09
2021-11-12 12:03:14
WHO, CDC Warn Measles Outbreak Possible After 22 Million Infants Miss Their Vaccines