If you're an avid headband wearer who also happens to love the newest innovative technology, this just might be the product for you. Speaking with BBC News, USA Bobsled/Skeleton team member Emma Baumert has taken to wearing a smart headband that measures brainwaves.
The headband, called FocusCalm, is a neurofeedback or EEG (electroencephalography) device. According to FocusCalm, the headband's sensors pick up electrical pulses from your brain, which are then compared to an AI (artificial intelligence) model that shows the user their mental state.
Through the use of an app, FocusCalm offers the user the opportunity to build a routine while also improving their mental state thanks to games that are intended to engage the user's brain in order to increase productivity and calmness.
Max Newlon, president of BrainCo., the firm behind FocusCalm, explained to BBC that the headband's AI monitors 1,250 "data points" in the user's detected brainwaves. A user score between 0 to 100 is then given, with 50 being the typical score as their website states.
While some may be skeptical of how well FocusCalm actually functions, Baumert— who became a part-time researcher for BrainCo. due to her education and sports-heavy background— vouched for the headband's usefulness when it comes to improving a person's overall state of mind and being.
"I got to visualize and learn how to have better control, and what training I need to do to get into a more relaxed state, while still being able to have very high explosive power output."
A device like FocusCalm isn't exactly new or exclusive, as other companies have taken a crack at neurofeedback technology. Muse and Cove work similarly to FocusCalm, using apps to deliver brain activity results and exercises to the user. Unlike FocusCalm, both respective products emphasize their ability as a sleep-aid.
Of course, not everyone is on board with the brain-reading headband. U.K. psychologist Dr. Naomi Murphy told BBC that EEG devices can have negative consequences, such as changing a person's view on their brain activity after use.
"While some people find measurements useful or reinforcing, many are attracted to 'neuro-tech' because they identify with a vulnerability, an anxiety about their performance, and the use of data can exacerbate this."
Additionally, others question how AI can successfully implement itself in meditation practices that have existed for well over 1,000 years, and advocate that you shouldn't need to compare your mental results to others.
The going price for one of these headbands is almost $200. That also doesn't include the app membership, which costs $149 for a lifetime account. While you may not be having stress following a purchase, your wallet might. If you're out of that price range, don't fret— there are other, less-costly methods that can help you break away from your anxiety-filled days.
Calm, an app that has received critical praise and was named an Editor's Choice on the App Store, helps to bring users less anxiety through breathing and stretching exercises. Calm also promotes better, more relaxing sleep through music and bed-time stories told by well-known stars. Calm is also free, although it does contain in-app purchases.
If technology isn't appealing, there are simple, classic ways of stress relief that you could do, even while reading this. From simple, 5-minute yoga techniques to taking a morning or afternoon walk or run, stopping to give yourself personal time, even for a brief period, could do your mental health good in the long-term.
Of course, don't let anything stop you if you have the burning desire to give FocusCalm a go. You'll be able to try out some fascinating hardware while also giving yourself a head start on a sci-fi costume for Halloween.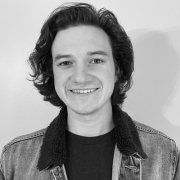 Andrew Rhoades is a Contributing Reporter at The National Digest based in New York. A Saint Joseph's University graduate, Rhoades' reporting includes sports, U.S., and entertainment. You can reach him at andrew.rhoades@thenationaldigest.com.
https://media.thenationaldigest.com/wp-content/uploads/2020/10/05172040/Brain-400x400-1.jpg
400
400
Andrew Rhoades
https://media.thenationaldigest.com/wp-content/uploads/2019/12/23173823/The-National-Digest-785x60-1.png
Andrew Rhoades
2021-10-11 16:00:46
2021-10-11 16:56:19
Are "Smart" Headbands The Newest Stress-Relieving Technology Of The Future?