Male cosmetics were previously thought to be exclusively for rock stars and punk individuals looking to rebel against their parents. As we've grown into the 21st century more and more, however, the beauty space has grown immensely, and the lines between gender and who can acceptably wear make up began to dissipate. 
Men in makeup is also nothing new, according to Dr Alun Withey, who claims that men initially began wearing makeup products back in the 1750s!
"The 18th century is actually the beginning of the market for men's cosmetics that we see today. Back then there was a new focus on refining the body, so personal grooming became extremely important for everyone."
Back in the 18th century, however, men and women alike didn't have access to the information and ingredients that modern cosmetic products contain. In fact, Withey claims that musca fly, hog's gall, and donkey genitals all were key ingredients in 18th century cosmetic treatments. For men, these ingredients were used as a means of soothing redness after shaving, or to thicken their hair. 
Within the last six months of 2020, a major cosmetic retailer claimed that they saw a 300% growth in men's skincare when compared to the stats in 2019. Euromonitor projected that the male makeup industry alone could be a $49 billion industry based on how large the makeup and cosmetics sectors of our economy is currently. 
Today, it's completely normal for men to be the faces of major makeup brands and movements. However, back in the 1700's male makeup was less about artistry and more about economics, according to Withey.
"There wasn't a 'movement' as such, so no celebrity advocated. It was more that men, and I think we're talking about the middle class and elite men, had greater choice and opportunity to buy these things."
Withey continued to explain that "before this period, men's use of cosmetics was frowned upon because of its associative use with women. Satires depicted 'macaronis' or 'fops' who were sometimes described as using perfume, and the practice carried suspicions of effeminacy."
In fact, Withey claims that the introduction of shaving is what really brought male cosmetics to the mainstream back in the 18th century. "Shaving was an inherently masculine act, so shaving products were perhaps an acceptable outlet for men to use 'product.' It was after 1750 that men began to shave themselves instead of visiting a barber. For men, shaving became very important in meeting new ideals of the 'polite' male body."
The ingredients from the 18th century cosmetics world, however, was anything but glamorous.  "Donkey genitals were burnt to a powder, mixed with other ingredients and applied to the [shaving] rash. Odd as that might seem to modern eyes, the use of animal products in remedies was completely normal at the time," says Withey.
Historians and scientists are currently both looking into if there's any actual scientific evidence that these old-school treatments actually worked for what they were intended for. Regardless, Whitley believes that with the introduction of these products brought on an era of men wanting to present themselves as clean, which indirectly led to what we see now in terms of male cosmetics.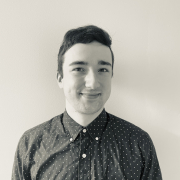 Eric Mastrota is a Contributing Editor at The National Digest based in New York. A graduate of SUNY New Paltz, he reports on world news, culture, and lifestyle. You can reach him at eric.mastrota@thenationaldigest.com.
https://media.thenationaldigest.com/wp-content/uploads/2021/03/01170527/Male-Makeup-400x400-1.jpg
400
400
Eric Mastrota
https://media.thenationaldigest.com/wp-content/uploads/2019/12/23173823/The-National-Digest-785x60-1.png
Eric Mastrota
2021-03-01 16:27:32
2021-03-01 17:06:34
Male Cosmetics Has Been Rising In Popularity, But It's Really Nothing New