The Australian government announced this week that it will be investing $19 million into artificial intelligence-based health care research projects that are designed to prevent, diagnose, and treat a range of health conditions. This investment comes as an obvious reaction to the current Covid-19 pandemic that has killed over 500,000 individuals worldwide, however, the technology would also be widely beneficial for a slew of diseases/illnesses.
The money will be distributed over the course of three years and will be given to five different projects that are listed in the official investment plan for the government.
One of the projects involves the Center for Eye Research in Australia, which will be receiving $5 million of the investment. The center has recently developed an artificial intelligence (AI) system that could detect certain eye and cardiovascular diseases and the money will help bring that technology into a more feasible reality for the common individual getting an eye exam.
The University of New South Wales will also be receiving $5 million of that investment for a new project that is focused on using AI technology to help diagnose and treat mental health conditions many University students face such as depression, anxiety, and suicidal thoughts. This is a major development for University mental health resources in general in Australia.
Another $7 million from the investment will be put towards two projects that are being developed by the University of Sydney. One of the projects involves translating AI networks online to support clinical work and research in neuro-diseases, such as brain cancer. To simplify it, AI translation allows the technology to scan entire research sources in a matter of seconds to pull specific pieces of information in regard to a specific neuro-disease – in this case – or patient's case to hopefully find something that's useful, and otherwise wouldn't have been thought of in terms of patient treatment.
"AI will be used to understand which interventions, or components of therapies provide the vital, active ingredients, and why they are more effective for some patients and not others," said Minister for Health Greg Hunt.
The second project coming from the University of Sydney also benefits student mental health. This project is focused on using machine learning to improve young adult's mental health. The aim is to shorten certain trial periods of mental health treatments for young people so they spend less time figuring out ways to treat and manage their specific issues, and instead can just be given the proper treatment right away.
The remaining $2 million from the investment will be shared between St Vincent's Institute of Medical research and Victoria, Australia. St Vincent's is currently developing AI technology that will potentially change the way individuals screen for breast cancer. The Victorian government invested an additional $1.5 million into the budget as a means of establishing Victoria as one of the "leading destinations for AI technology within the Asia Pacific region," according to the Minister of Medical Research and Digital Economy Jaala Pulford.
"It is essential to ensure our hospitals are using modern and effective technology to complete important tests and procedures and review in a timely manner because it improves patient outcomes," health minister Roger Cook said.
The Victorian government is also specifically working with other companies to create a private fund of $8 million to be distributed among 32 AI upgrades within the current AI technology being used by the government.
This investment will hopefully allow Australian government officials, healthcare professionals, and mental health workers to make quicker decisions in terms of critical procedures and patient treatments, without losing any effectiveness of course.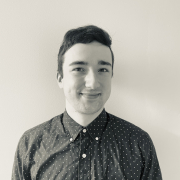 Eric Mastrota is a Contributing Editor at The National Digest based in New York. A graduate of SUNY New Paltz, he reports on world news, culture, and lifestyle. You can reach him at eric.mastrota@thenationaldigest.com.
https://media.thenationaldigest.com/wp-content/uploads/2020/02/24115423/Artificial-Intelligence-400x400-1.jpg
400
400
Eric Mastrota
https://media.thenationaldigest.com/wp-content/uploads/2019/12/23173823/The-National-Digest-785x60-1.png
Eric Mastrota
2020-06-29 15:38:47
2020-06-30 09:43:56
Australian Government To Invest $19 Million In Artificial Intelligence Healthcare Research