Are you a real estate investor, but hate the travel and tedious upkeep? The Metaverse might have solved all your woes. On Tuesday, Republic Realm purchased a virtual plot of land for $4.3 million, making it the largest metaverse real estate acquisition to date.
This deal comes just a week after a 500-square-foot plot of virtual land was purchased by the Metaverse Group — a real estate investment trust (REIT) — for a then-record $2.43 million. The site is planned to host fashion shows and e-commerce for a number of brands.
Metaverse Group calls themselves "the world's first virtual real estate company," and intends to focus on buying, selling, and developing virtual pieces of real estate in the Metaverse. Republic Realm also appears to have a similar strategy.
The real estate properties being sold in this case are known as non-fungible tokens, or NFTs. NFTs can come in various forms, from images to trading cards.
The Metaverse was created by Facebook (now Meta) founder Mark Zuckerberg. Essentially, the Metaverse is a digital world filled with various realms that combines different types of technology — such as virtual and augmented reality (VR and AR), as well as artificial intelligence — to allow users to work, hang with friends, go to a concert or movie, travel, essentially anything you might desire.
According to digital currency investor Grayscale, goods and services within the Metaverse have the potential to earn $1 trillion annual revenue, and that revenue could grow to $400 billion by 2025 – a $220 increase from 2020. Meanwhile, experts believe the Metaverse economy will become fully functionable within a couple of years.
However, whether or not the real estate aspect continues to boom remains to be seen. As The Independent notes, Decentraland — which is made up of five districts — is one of several VR platforms that offers Metaverse property listings. It's also called one of the "most advanced" in the blockchain universe. Among the other realms include The Sandbox, Somnium, Cryptovoxels, and Upland.
A number of notable virtual real estate deals in the Metaverse have occurred throughout the year. Republic Realm purchased a 16-acre plot for nearly $1 million ($913,228.20 to be exact) in June, while Axie Infinity announced one of its properties sold for $2.3 million on Nov. 27.
Over the last seven days, 530 properties in Decentraland were sold, with a trading volume of $17.5 million and an average price of $32,500. Decentraland saw a boom in purchases following Facebook's switch to Meta – average properties bought daily before Oct. 28 ranged from five to the rare 30. Following the announcement, Oct. 29 saw 129 properties purchased, and Decentraland has had a steady daily rate since.
Early birds to the industry were well-rewarded. In January, a plot of land could go for $2,000. Now, buyers are able to resell their properties for sums over $150,000. Of course, the market is far from foolproof. As Futurism explains, there's no guarantees that landowners make any return on investments, or even open up their land to the public. Many of the realms and cities, such as Decentraland's Genesis City, are still closed and have no release date, despite the cash being thrown around that would suggest otherwise.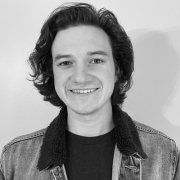 Andrew Rhoades is a Contributing Reporter at The National Digest based in New York. A Saint Joseph's University graduate, Rhoades' reporting includes sports, U.S., and entertainment. You can reach him at andrew.rhoades@thenationaldigest.com.
https://media.thenationaldigest.com/wp-content/uploads/2021/12/02091743/Metaverse-Virtual-Reality-400x400-1.jpg
400
400
Andrew Rhoades
https://media.thenationaldigest.com/wp-content/uploads/2019/12/23173823/The-National-Digest-785x60-1.png
Andrew Rhoades
2021-12-02 08:00:00
2022-01-24 13:22:58
The Metaverse Looks To Be The Next Real Estate Market As Virtual Land Sells For $4.3 Million