Amazon is close to finalizing a deal to acquire MGM Studios, one of the largest studios in the entertainment industry. The studio is famously known for owning films such as the James Bond Franchise, and a multitude of popular TV series. The deal is currently estimated to be valued between $8.5 billion and $9 billion. 
The deal will likely be announced this week, and the individuals involved in the specific deal are choosing not to be named in order to keep the conversations private. 
This deal would mark Amazon's biggest business acquisitions since it purchased Whole Foods back in 2017 for $13.7 billion. The Wall Street Journal reported this week that the deal was close to being finalized and will be announced this week. 
Amazon is likely interested in acquiring more TV and film content for their Prime Video Service due to the fact that so many streaming services exist now, the competition has never been more intense. It also makes sense that a movie studio as large as MGM Studios would want to be acquired by a streaming service, as they are quickly making traditional cable and movie rental services obsolete. 
MGM has also been seeking a buyer for several years now. The private company has had numerous past owners including Anchorage Capital, Highland Capital Partners, Davidson, Kempner Capital Management, Solus Alternative Asset Management, and Owl Creek Investments, which took control of the studio and completely funded it when it emerged from bankruptcy back in 2010. 
MGM owns a ton of famous movie and TV franchises that range a wide variety of genres. Rocky, Legally Blonde, The Pink Panther, and Stargate are just a few of the most popular. 
The studio is also famously known for owning popular TV shows such as Shark Tank, Survivor, The Real Housewives franchise, and the Voice. Amazon's acquisition of the studio likely means that all of these titles and then some will be available on Prime Video in the coming months. 
MGM also owns Epix, a premium pay-TV service that was valued at $1.3 billion back in 2017, however, as previously mentioned traditional cable is becoming less popular as time goes on, and that especially includes premium channels that cost an additional charge to your regular cable bill. 
While MGM and Amazon representatives haven't yet commented on the deal, insiders claim that the companies could make the official announcement as early as Tuesday evening.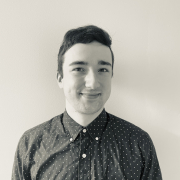 Eric Mastrota is a Contributing Editor at The National Digest based in New York. A graduate of SUNY New Paltz, he reports on world news, culture, and lifestyle. You can reach him at eric.mastrota@thenationaldigest.com.
https://media.thenationaldigest.com/wp-content/uploads/2020/03/26162610/Amazon-Building-400x400-1.jpg
400
400
Eric Mastrota
https://media.thenationaldigest.com/wp-content/uploads/2019/12/23173823/The-National-Digest-785x60-1.png
Eric Mastrota
2021-05-25 14:22:39
2021-05-25 16:02:29
Amazon Closing In On Deal To Acquire MGM Studios For Almost $9 Billion