After a weekend of talks failed to produce agreements for new contracts, more than 7,000 nurses at Mount Sinai Medical Center and Montefiore Medical Center in New York City are going on strike to demand better pay and working conditions.
The walkouts began at 6 a.m. Monday morning. The New York State Nurses Association, representing 42,000 nurses, said that chronic understaffing prompted the strike. Hiring has not been sufficient to cover the nursing shortages created by the COVID-19 pandemic.
Nancy Hagans, president of the NYSNA, said the nurses "do not take striking lightly, but that's what's going to happen if our bosses give us no other choice."  The failure of hospital administrators to hire nurses left behind hundreds of unfilled slots, leaving current nurses to pick up the workload.  
"Our No. 1 issue is a crisis of staffing. It is an issue that our employers have ignored." 
Despite having 760 open nursing positions, Montefiore Medical Center did not fill any of them. According to Ms. Hagan, some nurses tend to up to 20 patients at a time. This puts tremendous pressure on workers, especially in the emergency room, which is "so overcrowded that patients are admitted in beds in the hallway instead of hospital rooms."
The union desires adequate enforcement mechanisms to ensure compliance with safe staffing levels. They are also requesting pay increases commensurate with inflation rates. Sunday night's negotiation session failed to produce an agreement. Monday has no scheduled bargaining sessions, but the nurses are eager to return to the table.
Monday's strike put a strain on the NYC healthcare system, with hospitals having to relocate patients, reroute ambulances, and reduce other services. Hospitals were already feeling the impact of the citywide tripledemic of RSV, influenza and COVID-19. Because of nursing shortages, hospitals brought in temporary staff, including doctors, to continue operations.
Mario Cilento, the president of the New York State American Federation of Labor and Congress of Industrial Organizations, showed support for the nurses in a statement released on Monday.
"It is time for the hospitals to treat these nurses fairly, with the dignity and respect they deserve, to ensure nurses can get back to serving their communities by providing superior care to their patients."
 Gov. Kathy Hochul called for binding arbitration on Sunday night to postpone the strike, but the union rejected the offer.
"Gov. Hochul should listen to front-line COVID-19 nurse heroes and respect our federally protected labor and collective bargaining rights. Nurses don't want to strike. Bosses have pushed us to strike by refusing to seriously consider our proposals to address the desperate crisis of unsafe staffing that harms our patients."
 The union leaders at Montefiore Medical Center turned down management's offer of a 19.1% compounded wage increase over three years and a commitment to add more than 170 new nursing jobs. Mount Sinai administrators released a statement addressing the latest negotiations, during which union leaders walked out at 1 a.m. on Monday morning.
 "We remain committed to seamless and compassionate care, recognizing that the union leadership's decision will spark fear and uncertainty across our community. Our first priority is the safety of our patients. We're prepared to minimize disruption, and we encourage Mount Sinai nurses to continue providing the world-class care they're known for."
 The pandemic has left front-line medical workers with a distrust of hospital management. In recent years, nurses have walked out in states across the country as well as worldwide. Nurses in the United Kingdom went on strike last month for the first time in seven decades.
 Nurses and doctors still remember the dangerous working conditions when COVID-19 first swept through the city in 2020, inundating hospitals with patients and killing more than 22,000 residents. Hospitals were inadequately prepared, and there was insufficient personal protective equipment for medical staff.
Foreseeing the impending strike, both Montefiore and Mount Sinai have rushed to make preparations in recent days. Mayor Eric Adams said in a statement released Sunday night that the city is in contact with the hospital networks. Still, he acknowledged that some parts of the city's hospitals would likely be overburdened.
 "In the event of a strike, our system will be prepared to meet the challenges. If there is a nurses' strike, hospitals in certain areas may experience impacts to operations, including possible delayed or limited service. We encourage all New Yorkers to call 911 only for emergencies, and be prepared to seek an alternate facility in case their preferred hospital is impacted."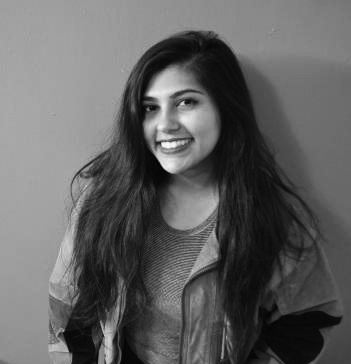 Moumita Basuroychowdhury is a Contributing Reporter at The National Digest. After earning an economics degree at Cornell University, she moved to NYC to pursue her MFA in creative writing. She enjoys reporting on science, business and culture news. You can reach her at moumita.b@thenationaldigest.com.
https://media.thenationaldigest.com/wp-content/uploads/2023/01/10112059/strike-400x400-1.gif
400
400
Moumita Basuroychowdhury
https://media.thenationaldigest.com/wp-content/uploads/2019/12/23173823/The-National-Digest-785x60-1.png
Moumita Basuroychowdhury
2023-01-10 09:00:55
2023-01-10 11:23:13
7,000 Nurses Go on Strike at Two of NYC's Largest Hospitals