DJ and music producer Kelli Hand, more commonly known as K-Hand, has died at the age of 56 this week. Her death was confirmed by close friends on social media. 
Hand was known for delivering prolific, versatile, and admirable music that worked as an inspiration for many underrepresented voices in the dance music industry. 
Hand was named "the first lady of Detroit" back in 2017 by the City's Council, praising her for her extreme success in a field where Black women were extremely underrepresented and unacknowledged. 
Hand was born and raised in Detroit. She began taking weekend trips to New York City as a young woman in the 1980's. She often frequented Paradise Garage, one of the most famous NYC locations for birthing the house and techno scene in America. 
While she worked during the day on a fraud team for a phone company, she also began DJing in the late 80's at local residences. Eventually she began producing her own music and starting her own label; UK House Records, later renamed Acacia Records. It was at this point that she released her debut EP, Think About It, in 1990.
Jeff Mills, Robert Hood, Mike Banks, and Mike Clarke. who were all famous in the techno world in the 80s/90s, helped record the album.
Her work began spreading throughout Europe, where she began touring in the mid-90s. The released the first of her seven studio albums in 1995, and continuously would release music until 2020. 
"If it's not on vinyl, it's not final, that's the bottom line. Because you need that warm sound, that analogue sound – not the robotic mouse clicking sound. From 2000 it's all been Einstein, twinky-twinky electronic computer-mouse-clicking music," Hand explained in a 2016 interview. 
"A lot of people produce by putting things in blocks on a screen. Some people make good music doing that, but for me that's not producing – you're playing a computer game."
Mike Servito, a dance music community leader, was among many who paid tribute to K-Hand this week online: 
"She was truly pioneering! You leave us with an inspirational Detroit music legacy. Our Detroit sister will truly be missed."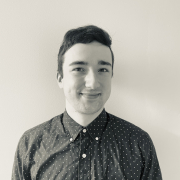 Eric Mastrota is a Contributing Editor at The National Digest based in New York. A graduate of SUNY New Paltz, he reports on world news, culture, and lifestyle. You can reach him at eric.mastrota@thenationaldigest.com.
https://media.thenationaldigest.com/wp-content/uploads/2019/08/22111954/Music-Festival-400x400-1.jpg
400
400
Eric Mastrota
https://media.thenationaldigest.com/wp-content/uploads/2019/12/23173823/The-National-Digest-785x60-1.png
Eric Mastrota
2021-08-04 15:52:54
2021-09-10 12:54:43
Dance Music Producer Kelli Hand, K-Hand, Dies At 56