Commercial real estate retailers are seeing a major rise in available spaces due to the influx of empty Bed Bath & Beyond stores. 
When superstore retailers go out of business, other companies have the chance to take over the space for a faster turnaround due to its larger size. For example, Burlington Stores CEO Micheal O'Sullivan stated that some of their best stores were created "from carved-up Kmart or Sears locations."
Burlington has also already taken over 44 former Bed Bath & Beyond locations. According to CNN, this is the first holiday season in more than 50 years where there won't be any physical Bed Bath & Beyond stores. The chain went out of business earlier this year, and closed its last 360 stores in what's been referred to as the largest retail bankruptcies in years; 120 buybuy BABYs also closed down.
Overstock.com bought the Bed Bath & Beyond brand and transitioned it to relaunch exclusively online. The relaunch also included the famous 20% off coupons from the former retail giant. 
As the hundreds of empty Bed Bath & Beyond stores are continuously being auctioned off, the industry has realized how valuable these spaces are for real estate opportunities. 
According to CNN, Burlington, Michaels, Barnes & Noble, Macy's, Homegoods, and many other chains have already replaced old Bed Bath & Beyond stores. Some of the vacant spaces have even been taken over by recreational services such as pickleball courts, bowling alleys, and trampoline parks. 
While the retail industry itself has been slowing down as of late, the vacant Bed Bath & Beyond locations are a hot ticket item for retailers and other developers due to an overall lack of big box store spaces to move into. In fact, there hasn't been a major increase in new retail spaces since the financial crisis in 2008, CNN reports, especially with the rise in online shopping. 
"Bed Bath & Beyond spaces have been grabbed up swiftly at rents of up to 50% what Bed Bath & Beyond was paying. Landlords are taking advantage of the vacancies, with some dividing former Bed Bath spaces into smaller sizes," said Brandon Isner, CBRE's head of retail research for the Americas.
"There is little to no concern that any of the spaces will go vacant for long," he said.
Kimco Realty, a real estate owner with 26 former Bed Bath & Beyond leases, said that "new leases were 38% higher than Bed Bath & Beyond rents." 
"We have a very strong real estate team that has a lot of experience dealing with retail bankruptcies," Burlington CEO Michael O'Sullivan said. "Many of our most successful and productive stores today were once upon a time Circuit City, Toys R Us, Sports Authority, Linens 'N Things."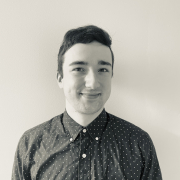 Eric Mastrota is a Contributing Editor at The National Digest based in New York. A graduate of SUNY New Paltz, he reports on world news, culture, and lifestyle. You can reach him at eric.mastrota@thenationaldigest.com.
https://media.thenationaldigest.com/wp-content/uploads/2023/12/01161130/bedbathbeyond-400x400-1.gif
400
400
Eric Mastrota
https://media.thenationaldigest.com/wp-content/uploads/2019/12/23173823/The-National-Digest-785x60-1.png
Eric Mastrota
2023-12-01 11:00:01
2023-12-01 16:11:57
Empty Bed Bath & Beyond Stores Are Hot Commercial Real Estate Opportunities