A multitude of industries that rely on in-person interactions have had to make some major adjustments throughout the past nine months to maintain business during the worst global health crisis in the last century. The real estate industry is one of the biggest examples of this transition, as agents are realizing the power of the internet and social media in relation to the success of their business. 
Philip Scheinfeld is a prominent luxury real estate agent working for New York's Compass who recently spoke with Forbes Magazine about the importance and power that social media has, and why it will be an integral part of the industry's rise back to the top in 2021. Scheinfeld himself is one of New York City's most successful young real estate agents, having sold over $150,000,000 worth of property throughout the city. 
"Having a social media presence is one of the most important, if not the most important presence you can have today as an agent."
Agents are now using social media sites beyond just Zillow to sell homes, find clients, and grow their brands during one of the most tumultuous economic times the US has faced in the past decade. Not being able to meet with clients in person has been one of the greatest difficulties for any industry that runs on making in-person sales, however, the uncertainty that came with navigating this new digitized means of performing business has led to a lot of great successes. 
"Social media is the strongest marketing tool we have out there," according to Schenfield, who stressed how powerful it is to have a tool that gives you access to people all around the world within seconds. He also stressed the importance of having a good team of workers to navigate these new business models with, which holds true in any industry really. 
The engagement with clients that can occur over social media can also increase how recognizable a certain agency is. The more prominent and engaging an agency is online the more likely it is that their clients will share that story and page to their profiles, thus increasing exposure even further. It's also important that clients still feel that personal connection over the internet. Scheinfeld claims one of the biggest struggles he sees with agents navigating selling property in the middle of a pandemic is that they're not building enough of a personal relationship with their clients. 
"Don't follow trends and be cookie cutter. Make yourself different. That's the power of social media—it's your canvas."
Scheinfeld claims his three biggest tips for using social media to grow your business are to engage, remember you're representing your name/brand with every interaction, and to be authentic. Reputation is everything, and your online presence can quickly make or break that reputation. Don't misrepresent your brand, but most importantly yourself, clients want an agent who can personally connect with them as it makes them feel safe and secure that you're the best person to find them what they're looking for. 
"Make sure that you are not treating your clients like transactions. Make them feel special, important and that you have their best interest at heart. Make it feel like a personal relationship rather than a transaction." Regardless of the industry you're in, using the internet and social media to interact with your clients, customers, or whoever else helps your business grow is the key for success in 2021. After this pandemic comes to an end the digital age will only continue to advance, and it's likely that a lot of the digital practices we picked up throughout the past nine months will stick indefinitely, so take advantage now.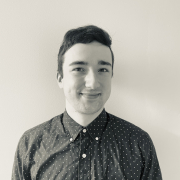 Eric Mastrota is a Contributing Editor at The National Digest based in New York. A graduate of SUNY New Paltz, he reports on world news, culture, and lifestyle. You can reach him at eric.mastrota@thenationaldigest.com.
https://media.thenationaldigest.com/wp-content/uploads/2020/11/10164406/Real-Estate-Agent-using-Social-Media-400x400-1.jpg
400
400
Eric Mastrota
https://media.thenationaldigest.com/wp-content/uploads/2019/12/23173823/The-National-Digest-785x60-1.png
Eric Mastrota
2020-11-10 16:21:42
2020-11-10 16:44:27
Social Media Will Be Key Tool For Real Estate Success In 2021