America's restaurant industry has opened up for business, however, a majority of staffers in these eateries are still coping with the hardships of the Covid-19 pandemic, its economic impact, and the responsibility of enforcing health and safety protocols on angry customers for small wages. 
Restaurants all throughout the country have been struggling to find enough workers who are willing to fill open positions for minimum payment. Many industry workers throughout the nation blame the labor shortages on poor pay, unsafe working conditions, disrespect from customers, and concerns over the pandemic in general. 
Iesha Franceis is an employee at a Freddy's Frozen Custard and Steakburgers chain in Durham, North Carolina, who recently spoke to the Guardian about why she believes restaurants throughout the nation are struggling.  
"I currently make $11.40 an hour, employees are still struggling and employers are still not caring, and it's their own fault these corporations are experiencing worker shortages. We are all still not making livable wages and these companies are still trying to penny pinch any way that they can."
The leisure and hospitality industry currently has 1.7 million fewer jobs available when compared to before the pandemic. For the food industry, jobs declined by 42,000 in the month of August 2021, and overall has experienced a surge of workers quitting all throughout 2021. 
Francis herself led multiple walkouts at her restaurant over Covid-19 safety concerns and poor working conditions throughout the entire pandemic. This is a common form of protest that many industry workers have turned to in order to show their employers that they should be valued for being an essential worker during a global health crisis, and being paid like they're working a summer job in high school is not going to cut it anymore. 
Franceis explained "many employees left through the pandemic while operating hours are still reduced, which has left me and my co-workers to deal with increased workloads and work extra hours to try to compensate for staffing shortages.
"Pay me what I'm worth. Because if I can sacrifice myself for your business to keep your wheels turning, then it's time that you sacrifice yourself to keep my wheels turning. It's off of our backs that their lives are so easy."
A spokesperson for Freddy's said in an email: "Freddy's has an uncompromising commitment to safety and expects each of our franchisees to provide a safe working environment for their employees, including following proper cleaning and sanitation protocols. Additionally, as an independent franchisee, the local owner in Durham is solely responsible for setting their employees' hourly pay and salaries."
Lily Nicholson is a server at a restaurant in Memphis, Tennessee who discussed the constant harassment and issues workers are facing from customers who refuse to abide by mask mandates and Covid-19 safety protocols. Leading to a much bigger discussion over why low-paid employees are having to deal with verbal abuse from customers when they're the ones working during a pandemic to provide services. 
"It's such a precarious scenario. We've been the worker who has been deputized into enforcing this rule at the door that you're supposed to have a mask on, so at the door you already have an altercation," said Nicholson.
Many fast food employees also had no paid sick leave throughout the entire pandemic, so if they did happen to catch Covid, they were losing money everyday they had to stay home, and in some cases, employees were fired for not showing up. 
Essential workers in every industry are growing tired of not being as valued as the nation has made it seem to be throughout the past two years. Individuals are literally putting their lives on the line to clock into work and make the bare minimum so they can continue to scrap by. Time will tell how much longer the food industry, and others, will be able to last without a proper source of labor.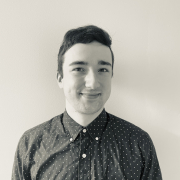 Eric Mastrota is a Contributing Editor at The National Digest based in New York. A graduate of SUNY New Paltz, he reports on world news, culture, and lifestyle. You can reach him at eric.mastrota@thenationaldigest.com.
https://media.thenationaldigest.com/wp-content/uploads/2020/02/04111345/Nice-Restaurant-400x400-1.jpg
400
400
Eric Mastrota
https://media.thenationaldigest.com/wp-content/uploads/2019/12/23173823/The-National-Digest-785x60-1.png
Eric Mastrota
2021-09-29 10:34:33
2022-06-21 15:54:35
US Restaurant Workers Demanding Livable Wages Amid Reopenings