Amazon's web services experienced a major outage — as well as other impairments — for over several hours Tuesday, leading to rippling effects in areas like streaming services, payment apps, and shipping. The outage primarily affected services in the eastern U.S., and sent the daily lives of millions spiraling.
Amazon's network provides remote computing services to many companies, universities, and websites, the reason why so many frequently-used platforms and services were disrupted by Amazon's technological issues.
Among the Amazon products affected include Amazon Music, Kindle ebooks, voice assistant Alexa, and home security Ring. Bloomberg reported that many Ring users were frustrated due to having to redownload or reboot the Ring app before finding out about the shortage. Some users weren't even able to get into their homes due to the app inaccessibility.
Video streaming such as Disney+ and Netflix experienced outages or slow speeds, as did other services like Robinhood, Ticketmaster, PUGB, and Slack. Delta and Southwest Airlines also saw problems with customers trying to book or change tickets, with Southwest switching over to West Coast servers.
Amazon sellers were unable to access Seller Central, while Amazon's bread and butter, their delivery services, took heavy hits. Warehouse workers and delivery drivers were unable to access Amazon's Flex app, preventing them from scanning packages and accessing delivery assignments and routes. NBC News noted the amount of warehouses and delivery stations that were impacted aren't known.
As the issues continued, many workers simply waited in break rooms or ended up being sent home for the day. The outage couldn't have come at a worse time for Amazon, considering it's in the middle of the holiday season, and the pressure is on for packages to arrive in a timely fashion. The potential backlogs created from this widespread incident could become more apparent in the coming weeks.
This incident is also giving many a new perspective on just how dependent their lives have become on the internet, as well as one company in particular. Speaking to the Associated Press, technologist and public data access activist Carl Malamud explained that the internet's original goal of not being dependent on a singular factor has been undone by giants like Amazon.
"When we put everything in one place, be it Amazon's cloud or Facebook's monolith, we're violating that fundamental principle. We saw that when Facebook became the instrument of a massive disinformation campaign, we just saw that today with the Amazon failure."
Following multiple hours of the outage, Amazon reported they had mitigated the underlying issue that caused devices to be impaired, but were still working on a full recovery for additional services. Amazon has yet to comment further on the outage beyond giving repair updates on their status page.
Amazon Web Services is a major profit maker for the company. In the third quarter of 2021, AWS totaled $16.11 billion, up from 39% a year ago. It trumped the experts predictions of around $15.48 billion. AWS — which accounts for about 15% of Amazon's total revenue — also leads the cloud infrastructure market with 41% of shares in 2020.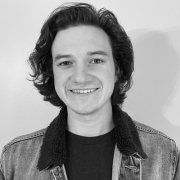 Andrew Rhoades is a Contributing Reporter at The National Digest based in New York. A Saint Joseph's University graduate, Rhoades' reporting includes sports, U.S., and entertainment. You can reach him at andrew.rhoades@thenationaldigest.com.
https://media.thenationaldigest.com/wp-content/uploads/2020/05/27164126/Building-Amazon-400x400-1.jpg
400
400
Andrew Rhoades
https://media.thenationaldigest.com/wp-content/uploads/2019/12/23173823/The-National-Digest-785x60-1.png
Andrew Rhoades
2021-12-08 10:00:18
2021-12-08 13:30:55
Amazon Cloud Network Outage Sparks Outrage Amongst Customers