It appears Denmark's A.P. Moller-Maersk, the world's largest largest shipping company, must have missed the memo about impending supply chain woes as the holiday season approaches. On Tuesday, the shipper reported a huge increase in income.
Revenue grew to 68% to a record-breaking $16.6 billion in the third quarter, which ABC News notes was up from $9.9 billion in the same quarter last year. Maersk's total profit came in at $5.9 billion, while their return on investment (ROI) increased to 34.5% over the past 12 months.
Maersk explained the third quarter was greatly helped by high freight rates, which doubled from $7.1 billion to $13.1 billion.
"In the ongoing exceptional market situation, with high demand in the US and global disruptions to the supply chains, we continued to increase capacity and expand our offerings to keep cargo moving for our customers," Maersk CEO Søren Skou stated.
These numbers come amongst a time where consumers are in dire need of everything, while the supply chain industry has been filled with problems. Labor, logistics, and transportation costs are up, while labor and resources are experiencing shortages. In addition, major ports are experiencing multiple backlogs. All of these issues aren't expected to be corrected in the near future, either.
Maersk moves nearly a fifth of all the world's ocean freights, and recently bought Visible, a logistics company with multiple U.S. e-commerce fulfillment centers. Maersk also acquired Senator International — along with two Boeings and three leased cargo planes — with the intention of building upon their current air capabilities while adding more flexibility to their supply chains.
Maersk already boasts an impressive arsenal that helps to separate them from their shipping rivals. The company currently 4.1 million twenty-foot equivalent units (TEU) and has 708 vessels, with 307 own container vessels and 401 chartered vessels. Meanwhile, the company's digital logistics platform serves 96 ports and terminals.
Maersk can take even more joy in their victory when looking at the supply chain landscape. Amazon and Apple have both struggled – Amazon fell to a third-quarter profit of $3.2 billion, and while its sales totaled $110.8 billion, its net income is half of what the shopping giant possessed in the same quarter the previous year.
Meanwhile, Apple fell below analyst expectations when it came to their third-quarter profits, but the tech company still pulled in a net income of $20.5 billion and a revenue of $83.4 billion. T_HQ explained Apple's failure to meet expectations has to do with a variety of causes, from the aforementioned supply chain problems to the U.S.-China tensions surrounding technology and trade.
CNET dives into Maersk's push into the e-commerce business, stating that sector has flourished during the pandemic – online orders went up 44% within the first three months of 2020, and while that number has diminished since then, it's still in better shape than other areas of retail. Businesses such as Walmart and Target have thrived from the online shopping boom.
As it turns out, Maersk's success could end up being beneficial to shoppers. Speaking to CNET, IDC retail industry analyst Jordan Speer said that tightening up the supply chain makes shopping better and faster for consumers. As with any industry, competition can be a welcome sight.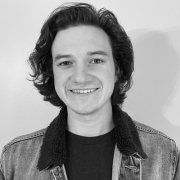 Andrew Rhoades is a Contributing Reporter at The National Digest based in New York. A Saint Joseph's University graduate, Rhoades' reporting includes sports, U.S., and entertainment. You can reach him at andrew.rhoades@thenationaldigest.com.
https://media.thenationaldigest.com/wp-content/uploads/2021/11/04163411/Maersk-Shipping-Container-400x400-1.jpg
400
400
Andrew Rhoades
https://media.thenationaldigest.com/wp-content/uploads/2019/12/23173823/The-National-Digest-785x60-1.png
Andrew Rhoades
2021-11-04 10:00:11
2021-11-04 16:35:18
Shipping Company Maersk Reports 68% Rise In Revenue Despite Supply Chain Woes