On Wednesday, the team of maritime archaeologists and technicians that comprise the Endurance22 Expedition announced the finding of the Endurance, a 144-foot wooden ship lost in 1915 during an Antarctic expedition led by British explorer Ernest Henry Shackleton.
Shackleton began the British Imperial Trans-Antarctic Expedition in 1914, leading 27 men through the South Pole across the Weddell Sea in what would be the first crossing of Antarctica. Unfortunately, the Endurance suffered the cruel fate of becoming trapped in the ice, forcing those on board to attempt to wait out the stoppage.
After spending 10 months living on the Endurance, the crew were forced to abandoned ship in January 1915 due to pressure from the ice slowly crushing it. The vessel would finally sink into the ocean towards the end of that year while Shackleton and his crew — none of which perished through the ordeal — would eventually be rescued in 1916 after surviving on Elephant Island.
Now, the Endurance is seeing the light of the day once again. It was found at a depth of 3,008 metres (or nearly 10,000 feet) in the Weddell Sea, which the team notes is four miles South of its position originally recorded by the Endurance's captain, Frank Worsley. The discovery comes a few weeks after Endurance22 began the search in late February.
According to the search expedition's Director of Exploration Mensun Bound, the Endurance is in fantastic shape despite its long disappearance and the conditions endured, while he called the finding a "milestone in polar history."
"This is by far the finest wooden shipwreck I have ever seen. It is upright, well proud of the seabed, intact, and in a brilliant state of preservation.  You can even see 'Endurance' arced across the stern, directly below the taffrail."
Speaking to NBC News, British historian Dan Snow surmised that the Endurance's stellar appearance and preservation is thanks to the temperatures in the Weddell Sea, which can range around 0° to -0.8° Celsius (32° to 33° Fahrenheit). Because of this, there were "no wood-eating microbes and microorganisms" that could further damage the ship.
"Shackleton, we like to think, would have been proud of us," Bound expressed in a blog post while also sharing his hope that the discovery will engage with younger generations and inspire them with with the "pioneering spirit, courage and fortitude of those who sailed Endurance to Antarctica."
The ship's status is a satisfying reward for Endurance22's efforts, as Dr. John Shears — the expedition's leader — stated that it was the "world's most challenging shipwreck search." The team used state-of-the-art technology which included the SAAB Sabertooth underwater vehicles, which combines attributes of remote operating vehicles (ROV) and autonomous underwater vehicle (AUV).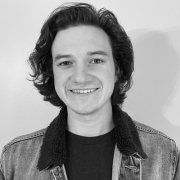 Andrew Rhoades is a Contributing Reporter at The National Digest based in New York. A Saint Joseph's University graduate, Rhoades' reporting includes sports, U.S., and entertainment. You can reach him at andrew.rhoades@thenationaldigest.com.
https://media.thenationaldigest.com/wp-content/uploads/2022/03/11162802/Antarctica-400x400-1.jpg
400
400
Andrew Rhoades
https://media.thenationaldigest.com/wp-content/uploads/2019/12/23173823/The-National-Digest-785x60-1.png
Andrew Rhoades
2022-03-13 17:00:55
2022-03-11 16:28:13
Antarctic Explorer Ernest Shackleton's Ship, Endurance, Discovered After 107 Years