With the holiday's right around the corner, it's high time that we all need to start thinking about the gifts that we will be getting our friends and family, and with the next decade also coming up, it just feels fitting to get people some technology to add into their collections of smart devices. Tech gifts are often well received because of how much we all incorporate digital devices into our everyday life. It makes navigating throughout the world and it's everyday stresses a lot more manageable, so this year, get your loved ones something that will help them manage their life a little more easily. 
A standard for tech gift giving is a good speaker system. Music and entertainment is how most of us enjoy unwinding, and more times than not is always playing the backgrounds of our day to day lives, so why not get a quality speaker to enjoy those moments to the best of their ability. One of the most popular brands for speakers on the market today is Sonos. Sonos has a myriad of options for anybody to enjoy. These speakers are bluetooth and battery powered, making them completely portable and easy to manage. If you purchase multiple Sonos speakers, you can connect to them all on the official Sonos app on your mobile device. This means you'll have complete control over your entire home speaker system, all from your phone. So you can play one song in the living room while guests sit by the fire, and another in the kitchen while you cook your holiday turkey. Sonos speakers are available on the official Sonos website, as well as Amazon. They range in price, and do tend to lean more towards the pricier size, however, these speakers are the epitome of "you get what you pay for" in terms of advanced speaker technology. 
Amazon also has it's now iconic line of Alexa-powered Echo systems. There's a vast range of Echo products, all of which range in prices, so if you want to spend a little less, you can buy an echo dot for your niece, and spend no more than $50, and the more interactive Echo Show, which has a tablet like presence, but will only cost you $80.  What's great about the Alexa systems is that you can connect them to any smart products that you buy from Amazon, which includes plugs, light-bulbs, doorbell cameras, and more! This way, you're able to turn off the lights upstairs and set a timer for 30 minutes, all without having to leave the couch. Browse through the many options, which also now include an Echo Glow speaker, perfect for any younger child in the family, and find the next best Smart home device for your loved ones. 
Speaking of smart homes and lighting, Philips has been a powerhouse for home lighting for years, and now, they're dipping their toe into the Smart Home world with their brand "Philips Hue" the popular light-bulb brand that you control from your phone. Hue light-bulbs are typically much more pricier, due to the advanced technology, but also make a great gift. The newest release from Philips Hue, however, is a vintage style light-bulb that you can control either via app, or voice control, for the price of $25 per bulb. Hue also has starter kits from their original collection that is priced at $200 for a total of four bulbs and base outlet station. These light-bulbs are great for setting the mood for any occasion, whether it be a fun birthday party, or romantic dinner for two. With your hands full you can simply say "lights on blue" and you're transported to an underwater paradise, right in your living room.
Apple is no stranger to being one of the world's top developers for smart technology, and this holiday season they have a whole bunch of products that would be great for any member of the family. They just released their next generation of smart watches and wristbands. As one of the original wearable tech experts, Apple's smart watches are the perfect gift if you know anyone who's constantly moving, to the point that even checking their phones becomes busy work. This way, they can just look at their wrist and quickly go through any emails, texts, or reminders that their phone is notifying them for. Additionally, one of the more popular Christmas gifts every year is Apple's AirPods, and now Apple has released AirPods Pro, with noise cancelling technology, perfect for any commuters you know who dread the sound of buzzing cities and mass public transit. 
Apple also just released their next generation of iPhone, and while you may be thinking of a new phone is a pretty expensive gift, there's a lot of parents out there who view Christmas as the perfect opportunity to upgrade their family lines. Apple also is now offering a bunch of trade in programs, which means you can get up to $300 off a new iPhone when you trade in your old one! Definitely worth it for anyone who's constantly wanting to get the next best thing. 
Regardless of the smart gift, there's plenty of options set at a variety of prices, making tech gift giving one of the easiest and smartest ways to get your holiday shopping done this season.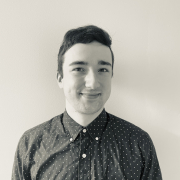 Eric Mastrota is a Contributing Editor at The National Digest based in New York. A graduate of SUNY New Paltz, he reports on world news, culture, and lifestyle. You can reach him at eric.mastrota@thenationaldigest.com.
https://media.thenationaldigest.com/wp-content/uploads/2019/12/30163550/iPhone-400x400-1.jpg
400
400
Eric Mastrota
https://media.thenationaldigest.com/wp-content/uploads/2019/12/23173823/The-National-Digest-785x60-1.png
Eric Mastrota
2019-11-18 16:22:34
2020-04-09 15:52:29
2019 Holiday Tech Gift Guide