The New York Times has outed Fox News host Tucker Carlson as a frequently used anonymous source for information. Carlson is known for regularly attacking and insulting the media on his show for the spreading of misinformation and "fake news." 
Carlson often names journalists and major media outlets by name in his nightly call outs in which he claims most of the media is made up of liberal individuals who want to discredit former president Donald Trump and his supporters. Carlson and other major figureheads in the media have created a major wave of threats and harassment aimed at journalists simply reporting on the facts; facts that our former president and his supporters were known for ignoring. 
"Journalists are cringing animals who are not worthy of respect," Carlson claimed recently. 
Ben Smith is the Times media columnist who wrote that it was an "open secret" in Washington that Carlson frequently shared gossip and information to multiple news outlets that he would go on to insult on his show. 
Several journalist sources and non-Times organizations told Smith about all the information Carlson has revealed to them in the past, including multiple stories about Trump that painted him in an unflattering light. He also would share information about the internal politics of Fox News. 
"In Trump's Washington, Tucker Carlson is a primary supersecret source. I know this because I know what he has told me, and I can track his exquisite, too-good-not-to-be-true gossip through unsourced reports and as it often emerges into accepted wisdom."
Carlson has worked tirelessly to paint himself as a Fox News host with little respect for journalists and opposing opinions. He's spoken out frequently about his distaste for liberals and their "agenda." 
Carlson is also one of the biggest media voices to lend his support to Trump throughout the past year. He often supported Trump's baseless claims of a fraudulent election, as well as crucial information regarding the Covid-19 pandemic. 
He recently went on about how the January 6th Capitol riot was a part of an FBI plot to overthrow Trump. He has also continuously spewed harmful misinformation regarding the Covid-19 vaccines which has definitely led to an increase in the anti-vaccination movement.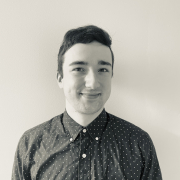 Eric Mastrota is a Contributing Editor at The National Digest based in New York. A graduate of SUNY New Paltz, he reports on world news, culture, and lifestyle. You can reach him at eric.mastrota@thenationaldigest.com.
https://media.thenationaldigest.com/wp-content/uploads/2019/09/07160602/New-York-Times-400x400-1.jpg
400
400
Eric Mastrota
https://media.thenationaldigest.com/wp-content/uploads/2019/12/23173823/The-National-Digest-785x60-1.png
Eric Mastrota
2021-06-21 16:07:35
2021-06-21 17:49:46
New York Times Outs Tucker Carlson As Top Anonymous Source