With great movies comes great box office returns. Sony Pictures' and Marvel Studios' "Spider-Man: No Way Home," the third film in the Marvel Cinematic Universe's (MCU) Spider-Man trilogy, has grossed over $751.3 million globally in its first week, giving it full steam as it chugs towards $1 billion globally.
"No Way Home" broke pandemic box office records, bringing in an estimated domestic $253 million in its opening weekend while passing "Venom: Let There Be Canarge," which made $90.1 million in its debut. That return also made it the third-highest weekend opening of all time behind "Avengers: Endgame" and "Avengers: Infinity War."
According to CNBC, estimates peg "No Way Home" to bring in about 50% to 70% of its opening haul this upcoming weekend, which could push it past the $1 billion mark. Even it that doesn't happen, it should reach it within the next week.
Anticipation for the film grew for months, with fans speculating about what actors would be appearing in the film. When tickets first became available online, sites like Fandango and Regal experienced outages due to the influx of movie-goers attempting to secure their seats.
It culminated into $125.1 million in ticket sales on Friday, with $50 million from Thursday night previews. "No Way Home" then saw $73.9 million on Saturday before wrapping up with $64.1 million on Sunday.
If that wasn't enough, "No Way Home" achieved the second-best five-day domestic gross total ($328.7 million) of all time, behind "Endgame" ($427 million) while also nabbing the best December five-day domestic gross total, beating out "Star Wars: The Force Awakens" ($325.4 million).
While the film was always figured to do well, its bounties have still caught some box office analysts by surprise. Speaking to CNBC, BoxOffice.com chief analyst Shawn Robbins explained that the movie's production shouldn't be undersold.
"At every turn, this movie just keeps swinging above expectations. It's a remarkable achievement for any time and, even more so, during the pandemic."
Elsewhere in the box office last weekend, "Encanto" finished with $6 million, while "West Side Story" finished with $3.7 million. While next weekend will bring more punches — "The Matrix Resurrections," "Sing 2," and "The King's Man" are all set to play — "Far From Home" will once again dwarf the competition.
"Spider-Man: No Way Home" picks up where 2019's "Spider-Man: Far From Home" left off, with Spider-Man/Peter Parker's (Tom Holland) identity being revealed, throwing his life into chaos. Seeing his friends and family suffer from his consequences, Parker goes to Doctor Stephen Strange (Benedict Cumberbatch) for help. Zendaya, Marisa Tomei, Jacob Batalon, and Jon Favreau also star.
The film made waves amongst the superhero's fan base by bringing back old, villainous faces. Willem Dafoe, who starred in 2002's "Spider-Man," returns as the Green Goblin, along with Alfred Molina as Doctor Octopus — from 2004's "Spider-Man 2" — and Jamie Foxx as Electro, from 2014's "The Amazing Spider-Man 2." Rhys Ifan and Thomas Haden Church also reprise their roles as Lizard and Sandman, respectively, from previous Spider-Man films.
For fans that haven't seen the movie yet, they can expect additional surprises along the way. Despite the crowded cast, "No From Home" manages to seamlessly blend different worlds together while keeping Spider-Man's story fresh and invigorating – all while taking hefty, franchise-changing risks that more than pay off.
"No Way Home" has received critical praise from both viewers and critics alike. It currently sports a 94% rating on Rotten Tomatoes — the third-highest ranked MCU movie — a 9/10 on IMDB, and a 71% on Metacritic.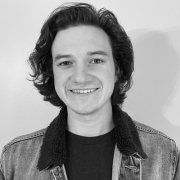 Andrew Rhoades is a Contributing Reporter at The National Digest based in New York. A Saint Joseph's University graduate, Rhoades' reporting includes sports, U.S., and entertainment. You can reach him at andrew.rhoades@thenationaldigest.com.
https://media.thenationaldigest.com/wp-content/uploads/2021/12/23173700/Spider-Man-400x400-1.jpg
400
400
Andrew Rhoades
https://media.thenationaldigest.com/wp-content/uploads/2019/12/23173823/The-National-Digest-785x60-1.png
Andrew Rhoades
2021-12-25 09:00:03
2022-01-05 16:55:27
'Spider-Man: No Way Home' Swinging Its Way Towards $1 Billion Globally