Sony Pictures has made it clear that they're ready to expand their roster of Marvel characters, but want to make movies that show superheroes aren't just a boys club. Olivia Wilde is currently one of the most sought out female directors in Hollywood, and according to insider reports she recently closed a deal to direct and develop a new untitled Marvel movie project. 
There's not a ton of information on the project itself, however the few details that are circulating are truly exciting. The film is projected to center around a female character within the Marvel universe, and while it's not confirmed, many Marvel experts are predicting the story to be centered around Spider-Woman; Sony currently has no comment on this. 
Other reports claim that Katie Silberman – who wrote Booksmart (2019), Isn't It Romantic (2019), and others – will be writing the film. Amy Pascal is set to produce the film, which makes sense considering she also produced Spider-man: Into The Spiderverse, the recent animated Marvel adaptation of Spider Man. Rachel O'Connor is also set be the executive producer, as she's held that position on all of the Spider Man Marvel movie adaptations. 
Wilde, Silberman, and Pascal specifically have already worked together on multiple occasions. In fact the three are currently working on a new Christmas film at Universal studios, which they hope to finish before starting this new Marvel project; which mainly depends on the future of the pandemic. 
For those who aren't fully engulfed in the Marvel universe, the Spider-Woman character has actually been around in the comics for quite some time. She's acted as the alter-ego for several female characters in the Spider-Man timeline, including Mary Jane Watson herself, Gwen Stacy, and Jessica Drew. Jessica Drew was the first character to actually put on the Spider costume in the comics as well. 
Wilde is set to completely revamp the Spider-Woman character with her adaptation of the film, however, details on how she plans to do this are still under wraps, as production is barely underway. Wilde was also apparently close to passing on the opportunity to direct this movie, however, she saw how priority this project was for Sony and Marvel and couldn't walk away from the chance at bringing her own female superhero story-line to life. 
In Sony's universe of Marvel Characters this will be the second film that's fully based around a female character. Remember, Sony's Marvel character adaptations are separate from the universe of Marvel Studios, so the only other female-centered film they've released has been Madame Webb. They're currently planning on developing a Black Cat and Silver Sable movie as well as a part of a greater effort to diversify their superhero roster. 
Olivia Wilde has normally been known as an A-list actress throughout the past decade, however she shifted gears to directing in 2019 with the film Booksmart. The movie was one of 2019's best reviewed films and earned Silberman a WGA nomination for best original screenplay; hence why the two are working together again. 
Ever since Wilde has been in high demand from many studios, as she plans on staying in the Director's chair for the time being. For now, Marvel fans can look forward to what she does with this new character and the future of other female-led films.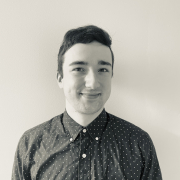 Eric Mastrota is a Contributing Editor at The National Digest based in New York. A graduate of SUNY New Paltz, he reports on world news, culture, and lifestyle. You can reach him at eric.mastrota@thenationaldigest.com.
https://media.thenationaldigest.com/wp-content/uploads/2020/08/20162439/Marvel-400x400-1.jpg
400
400
Eric Mastrota
https://media.thenationaldigest.com/wp-content/uploads/2019/12/23173823/The-National-Digest-785x60-1.png
Eric Mastrota
2020-08-20 15:28:38
2020-08-20 16:24:51
Olivia Wilde To Direct New Female-Centered Marvel Movie, Sony reports