As the Omicron variant of the Covid-19 virus continues to spread throughout the US, New York is taking action after becoming the first hub of breakout cases and surges. New York City in particular has implemented their latest vaccine mandate for private businesses to go into effect this week. 
New York state broke a single-day record for new cases with nearly 50,000 new infections being reported on Christmas Eve. Governor Kathy Hochul released data and a statement regarding the new cases and vaccine mandate. 
"As we come home from holiday gatherings, it is as important as ever to take precautions to limit the spread of COVID-19 this season. The vaccine is the best tool we have to keep ourselves and our loved ones safe as we head into the new year."
The newest mandate requires workers to have at least one vaccine dose by Monday, employees will no longer be able to opt out of vaccination requirements with weekly testing. Children between the ages of 5-11 are now required to show proof of at least one vaccination before having access to indoor dining, fitness or entertainment, and adults will be required to show proof of two vaccinations for those areas. 
"We need to take very bold action. We're seeing restrictions starting to come back. We're seeing shutdowns. We can not let those restrictions come back. We can not have shutdowns in New York," New York City Mayor Bill de Blasio said.
The US Centers for Disease Control and Prevention (CDC) are working to ease staffing shortages throughout the nation's healthcare facilities. Workers in healthcare are able to return to work after testing positive after seven days of isolation if they're asymptomatic and test negative. 
The agency also specified that "health care workers don't need to quarantine "following high-risk exposures if they've gotten all recommended vaccinations, including a booster shot. Quarantine refers to when people who have been exposed to the virus but have not yet been diagnosed with an infection need to avoid others. These new guidelines don't extend to the general public and only apply to the healthcare workforce."
About 74% of all ICU beds in the nation are being used while 21% of them are occupied by Covid-19 patients. Dr. Anthony Fauci spoke on Sunday and discussed how the Omicron variant poses a big threat to the healthcare system in America. 
"Even though we're pleased by the evidence from multiple countries that it looks like there is a lesser degree of severity, we've got to be careful that we don't get complacent about that because it might still lead to a lot of hospitalizations in the United States," he explained. 
"We're particularly worried about those who are in that unvaccinated class, that you know, tens and tens of millions of Americans who are eligible for vaccination who have not been vaccinated, those are the vulnerable ones when you have a virus that is extraordinarily effective in getting to people and affecting them the way Omicron is."
Around 72.7% of the US population has now received at least one dose of a Covid-19 vaccine, and 61.7% are fully vaccinated with two doses. 31.5% have already received their booster shots as well.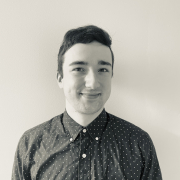 Eric Mastrota is a Contributing Editor at The National Digest based in New York. A graduate of SUNY New Paltz, he reports on world news, culture, and lifestyle. You can reach him at eric.mastrota@thenationaldigest.com.
https://media.thenationaldigest.com/wp-content/uploads/2021/12/27143828/NY-Covid-Vaccine-App-400x400-1.jpg
400
400
Eric Mastrota
https://media.thenationaldigest.com/wp-content/uploads/2019/12/23173823/The-National-Digest-785x60-1.png
Eric Mastrota
2021-12-27 09:30:12
2021-12-27 14:38:45
New York Implements New Vaccine Mandates As Omicron Continues To Spread