In his first, 62-minute State of the Union speech Tuesday night, President Joe Biden tackled the growing threat of Russia aggression, detailing multiple efforts being undertaken in order to not only assist Ukraine and damage the Kremlin, but to "protect American businesses and consumers" that could face economic collateral damage.
Unity was on full display, with Biden explaining that despite the numerous political differences they hold, he and all other members of Congress are joined "with an unwavering resolve that freedom will always triumph over tyranny." To show support for Ukraine, lawmakers were asked to stand and cheer.
"In the battle between democracy and autocracies, democracies are rising to the moment, and the world is clearly choosing the side of peace and security," Biden declared, noting numerous times the courage and determination Ukrainian citizens have shown in the face of the unprovoked invasion that's resulted in hundreds of innocent injuries and deaths.
The President announced that the U.S. would join NATO allies like Canada and the U.K. by closing off American airspace to all Russian flights in a further attempt to isolate the country and squeeze its economy, which he mentioned is already showing signs of cracking due to enforced sanctions.
"The ruble has already lost 30 percent of its value. The Russian stock market has lost 40 percent of its value, and trading remains suspended. The Russian economy is reeling, and Putin alone is the one to blame."
Among other measures being taken include cutting off Russia's largest banks from the international financial system — which would make "Putin's $630 billion war fund worthless" — seizing luxury apartments, yachts, and jets from Russian oligarchs, and giving $1 billion in direct assistance to Ukraine. Biden added that U.S. troops are also mobilizing in Poland, Romania, Latvia, Lithuania, and Estonia.
However, as he's done throughout the past couple months, Biden reiterated that the mobilized forces would not be engaging Russian forces in Ukraine. "Our forces are not going to Europe to fight in Ukraine, but to defend our NATO allies in the event that Putin decides to keep moving west," Biden said.
Turning his attention back to the homeland, Biden highlighted the impacts of his American Rescue Plan, stating it fueled the efforts to vaccinate and fight COVID-19 while creating 6.5 million new jobs in the last year.
"The economy grew at a rate of 5.7 [percent] last year, the strongest growth rate in nearly 40 years, the first step in bringing fundamental change to our economy that hasn't worked for the working people of this nation for too long."
Biden pitched that the key to fighting rising inflation — which he termed "building back America" — is to cut the costs of prescription drugs, energy costs, and child care while relying more on American supply chains as opposed to foreign. Biden also emphasized that no one earning less than $400,000 a year would see additional raises on taxes.
In what is almost two years since the pandemic begun in the U.S., Biden refused to ease back on combating the Coronavirus. "I know some are talking about living with COVID-19. But tonight I say that we will never just accept living with COVID-19."
While reaffirming the safety and need for vaccinations and protocols — currently, 65.2% of Americans are fully vaccinated — he stated the launching of a "test to treat" initiative so that "people can get tested at a pharmacy, and if they prove positive, receive antiviral pills on the spot at no cost."
When it comes to police brutality and police resource allocations, Biden stressed that the answer is not to choose between safety and equal justice or defund the police, but to "fund them with resources and training" that are needed to protect communities, while urging for additional crackdowns on gun trafficking and untraceable ghost guns that can be bought online.
According to FiveThirtyEight, 53.1% of polls currently disapprove of Biden against a 41.3% approval. Biden's disapproval number is up from around 50% in mid-December, while he hasn't had a positive approval rating since August, when he sat at 47.2% approval.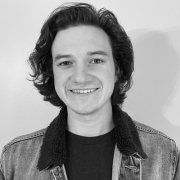 Andrew Rhoades is a Contributing Reporter at The National Digest based in New York. A Saint Joseph's University graduate, Rhoades' reporting includes sports, U.S., and entertainment. You can reach him at andrew.rhoades@thenationaldigest.com.
https://media.thenationaldigest.com/wp-content/uploads/2022/03/02124815/State-of-The-Union-400x400-1.jpg
400
400
Andrew Rhoades
https://media.thenationaldigest.com/wp-content/uploads/2019/12/23173823/The-National-Digest-785x60-1.png
Andrew Rhoades
2022-03-02 10:00:23
2022-03-02 12:48:29
Biden Addresses Ukraine, Economy, COVID-19 In State Of The Union Speech