The Covid-19 pandemic has definitely caused a lot of stress for everyone. Between working from home, taking care of the family, staying healthy, active, and relaxed, there's no way not to get overwhelmed. One of the parts of self-care that many individuals are forgetting about is taking care of our skin. In times of uncertainty and panic especially, our skin is more susceptible to inflammation, wrinkles, acne, and general damage. 
Studies have also shown that increased exposure to blue light emitted from laptops or cell phones can also dramatically alter our skin's condition, especially if we're not getting any sun exposure as well. So what can you do to ensure that your skin is staying just as healthy as you are during this pandemic?
First, make sure you're still sticking to a daily routine everyday and maintaining healthy eating/drinking habits. You should be drinking at least 64 ounces of water everyday, and eating a serving of fruits and vegetables as well. Remember, orange foods like carrots or oranges are great for the skin. 
Sticking to a routine is much less stressful than waking up everyday blind to what you're going to need to get done by the end of the day. Stress is one of the leading causes of acne, inflammation, and any other kind of negative skin condition. It's important to implement things into your everyday schedule that keep you relaxed and separated from all things work, family, and coronavirus. 
As previously mentioned, drinking water and hydration in general is extremely important in terms of skin care. However, when you drink water, it actually hydrates your skin last, and takes care of the rest of your body's organs first, so you have to make sure your skin is getting all of the hydration it needs. One of the best ways to do this is with a simple sheet mask. 
Many face masks are great for relaxing and improving skin conditions like pimples or scarring, however, in terms of hydration, sheet masks really are the best bet. Doing a sheet mask every three to four days will keep your skin glowing and hydrated, while also giving you an excuse to disengage from the world for 30 minutes. 
Even though we're spending an excessive amount of time indoors, it's imperative that you continue your daily skin care routines and are putting on an SPF every morning. So many individuals think that just because a SPF's main purpose is to protect our skin from sun damage that we don't have to put it on now that we're all stuck inside. This couldn't be more false. 
SPF in general helps improve skin conditions like hyper-pigmentation, inflammation, acne, acne scarring, etc. Beyond that, SPF's have amazing anti-aging properties, and if you're younger, using an SPF daily will help prevent premature aging. 
Along those same lines, your skin does actually need sun exposure. The sun provides extremely beneficial vitamins for our skin, assuming that you're wearing sunscreen/SPF. So make sure you're getting outside at least once a day for 30 minutes if the weather permits it. Your skin will not only thank you, but your mental health as well.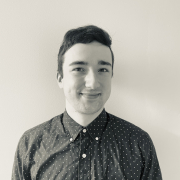 Eric Mastrota is a Contributing Editor at The National Digest based in New York. A graduate of SUNY New Paltz, he reports on world news, culture, and lifestyle. You can reach him at eric.mastrota@thenationaldigest.com.
https://media.thenationaldigest.com/wp-content/uploads/2020/01/08164409/Girl-with-Clear-Skin-400x400-1.jpg
400
400
Eric Mastrota
https://media.thenationaldigest.com/wp-content/uploads/2019/12/23173823/The-National-Digest-785x60-1.png
Eric Mastrota
2020-05-01 15:19:46
2020-05-01 16:15:06
Taking Care Of Your Skin During Quarantine