Over the course of history, unthinkable partnerships have been made. Rocky Balboa trained with Apollo Creed. Tom and Jerry stopped fighting every once in awhile. Now one more can be added to the list: Uber and yellow taxis.
Due to a shortage in drivers and an upsurge in food delivery requests, Uber will now be listing New York City taxis on their app in an attempt to benefit both parties, which have had a heated rivalry since the transport company's debut now over a decade ago.
While the Wall Street Journal noted that this isn't the first time Uber has partnered with taxis — both overseas and in several U.S. cities where Uber users can book taxis if cab drivers choose to be listed on the app — it is the first citywide partnership in New York City. The deal is expected to start later this spring.
As part of the agreement, the New York City Taxi and Limousine Commission's (TLC) technology partners will integrate their apps (of which the nearly 14,000 taxis in NYC use) with Uber's. According to Uber, passengers will pay the same fare for a taxi as they would an Uber X, typically the cheapest Uber option available.
Uber drivers receive a minimum time and distance rate set by the TLC, though Uber says drivers typically receive more than that rate and that cab drivers who take Uber passengers will earn the same. According to the labor group Intellectual Democratic Workers Union (IDWU), the average NYC Uber driver makes $25.91 per ride and can make up to nearly $80,000 gross income per year before taxes.
Of course, taxis are different because of their metered rate, so cab drivers will see expected earnings before a ride and can decline rides they don't feel are worth it, Uber said. Following the news, Uber's shares rose 5% to $34.70 on Thursday.
The company previously saw a year-over-year revenue growth of $5.8 billion (83%) in 2021, along with a YoY gross booking growth of 51%. They anticipate gross bookings in the first quarter of 2022 to grow from $25 billion to $26 billion.
"It's bigger and bolder than anything we've done," Uber's Global Mobility Chief Andrew Macdonald told WSJ. For Macdonald and co., however, NYC is only the beginning. By 2025, the company wants to have every taxi in the world listed on its app. "It's certainly ambitious, [but] I certainly think it's possible."
Uber's introduction was a piercing thorn in the side of taxis, and would eventually change the way the transportation industry was played. From Uber's pricing system to their "easy as tapping a button" business model, along with a bevy of ride options, taxi groups have worked to ban the app or limit their impact through laws in numerous countries.
For cab drivers, this deal could also be looked at as a necessity. The COVID-19 pandemic left many taxis barely hanging on, and with rising gas prices — the national average sits at $4.2 ($4.3 in NY) — business by way of any mean was needed.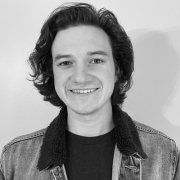 Andrew Rhoades is a Contributing Reporter at The National Digest based in New York. A Saint Joseph's University graduate, Rhoades' reporting includes sports, U.S., and entertainment. You can reach him at andrew.rhoades@thenationaldigest.com.
https://media.thenationaldigest.com/wp-content/uploads/2020/12/14092855/Uber-App-on-Phone-400x400-1.jpg
400
400
Andrew Rhoades
https://media.thenationaldigest.com/wp-content/uploads/2019/12/23173823/The-National-Digest-785x60-1.png
Andrew Rhoades
2022-03-27 12:00:12
2022-03-25 13:23:29
Uber Reaches Deal With Yellow Taxis In NYC