Taylor Swift Makes History by Taking Over Entire Top 10 US Singles Chart
Taylor Swift became the first artist in history to claim every slot in the top 10 US singles chart after releasing her album "Midnights." She overtakes rapper Drake, who held the previous record of taking over 9 of the top 10 singles in September 2021.
Before Drake, the Beatles scored 8 of the top 10 singles back  in 1964. Midnights also became the fastest-selling album of 2022, and all 13 songs on the album made it to the top 15 chart.
Billboard tweeted about Swift's historic achievement on Monday.
"@taylorswift13 scores one of the most historic weeks in @billboardcharts history, as she becomes the first artist to claim the # Hot100's entire top 10 in a single week."
Taylor Swift shared her excitement over the news, retweeting Billboard.
"10 out of 10 of the Hot 100??? On my 10th album??? I AM IN SHAMBLES"
The song "Anti-Hero" sits at the top of the list, taking over the number one spot. The track has also become a TikTok trend, with colorful lyrics like "I'm the problem, it's me."  
In August, Swift announced the new album during her acceptance speech at the 2022 MTV Video Music Awards after winning video of the year for her short film "All Too Well."
"You guys. I'm just so proud of what we made. I know with every second of this moment that we wouldn't have been able to make this short film if it weren't for you– the fans – because I wouldn't be able to re-record my albums if it weren't for you. You embolden me to do that. So, I had sort of made up my mind that if you were going to be this generous and give us this, I thought it might be a fun moment to tell you that my brand-new album comes out Oct. 21."
After revealing the record's release date onstage, she took to Instagram to describe the upcoming tracks in more depth.
"This is a collection of music written in the middle of the night, a journey through terrors and sweet dreams. The floors we pace and the demons we face. For all of us who have tossed and turned and decided to keep the lanterns lit and go searching – hoping that just maybe when the clock strikes twelve … we'll meet ourselves."
Midnights is Swift's tenth studio album and fifth release in just over two years. 
Part of its success is due to its release in multiple formats, such as "moonstone blue marble" vinyl, CD, cassette and digital download. The four vinyl editions can be combined to make a functioning clock using a unique mount available for purchase on Swift's website. 
Midnights also topped the US album chart, selling 1.58 million copies. More than half a million of those were on vinyl, which is uncommon in the streaming era. Midnights sold 62,000 copies on vinyl in the UK, becoming the highest weekly sale for a vinyl album in the 21st century. 
The rest of the top 10 singles chart includes album tracks like Lavender Haze, Maroon, Snow On The Beach, Bejeweled and Karma.
According to Billboard, streams of the album alone would have taken over the chart, before even counting sales and radio plays, helping Swift break several records. 
Midnights also became the most streamed single album on Spotify, Apple and Amazon Music in one day. Swift now holds the most top 10 hits among female artists with 40 songs in total, surpassing Madonna's 38.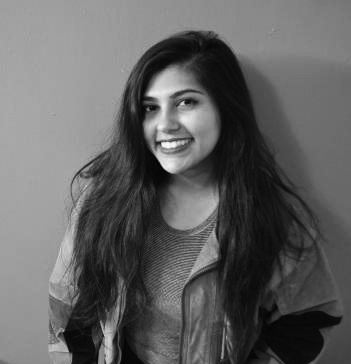 Moumita Basuroychowdhury is a Contributing Reporter at The National Digest. After earning an economics degree at Cornell University, she moved to NYC to pursue her MFA in creative writing. She enjoys reporting on science, business and culture news. You can reach her at moumita.b@thenationaldigest.com.
https://media.thenationaldigest.com/wp-content/uploads/2022/11/01100424/taylor-swift-400x400-1.gif
400
400
Moumita Basuroychowdhury
https://media.thenationaldigest.com/wp-content/uploads/2019/12/23173823/The-National-Digest-785x60-1.png
Moumita Basuroychowdhury
2022-11-01 09:00:51
2022-11-01 10:05:16
Taylor Swift Makes History by Taking Over Entire Top 10 US Singles Chart