Since its inception, The National Digest has been dedicated to providing authoritative and thought-provoking insights into trending topics and the latest happenings. In these divisive times, our mission is to provide facts and beneficial knowledge from the least biased point of view. With a topic range rooted in diversity, every story is written with the reader in mind, ensuring the content we publish is both engaging and inclusive.
EXPANDING YOUR REACH
BUILT FOR TARGET MARKET VISIBILITY
FLEXIBLE OPTIONS TO
INCREASE BRAND AWARENESS
Strategic content created using a consistent voice aligned with your brand's vision.
Audience-focused design to increase engagement in establishing new relationships.
High visibility placements throughout publication with SERP keyword optimization.
Publication Lead Story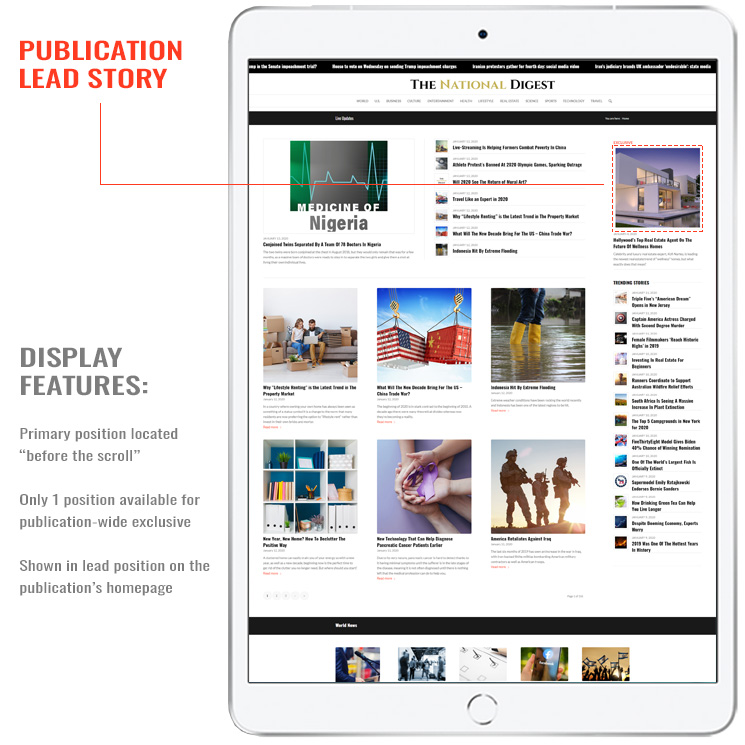 Category Highlight
Category Lead Story
Category Featured Story
Publication Featured Stories
Publication Trending Stories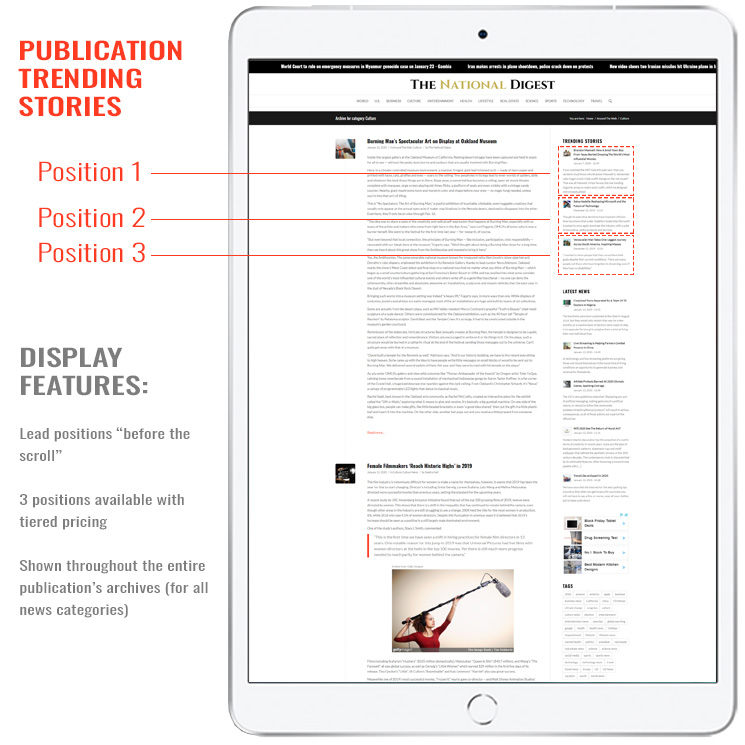 Cover Banner Ads
Category Banner Ads
Archive Sidebar Ads
Publication Footer Ads
Customizable options to increase sales and raise overall brand awareness.
Rich media ads in multiple formats provide for enhanced audience interactions.
Create a seamless experience from conveying your message to closing the deal.