Thousands Of Civilians Flee North Gaza As Israeli Troops And Hamas Battle 
Thousands of Palestinian civilians have begun fleeing north Gaza this week as they seek refuge from Israeli air strikes and ground fighting between the troops and Hamas. Israel announced the four-hour window of opportunity they gave to residents to evacuate the area or risk being stuck among the violence, according to reports from Reuters. 
Health officials in Palestine stated that an air strike has hit refugee camp houses in Nuseirat which killed 18 people, and in Khan Younis six individuals were killed in an air strike, including a young girl. 
"We were sitting in peace when all of a sudden an F16 air strike landed on a house and blew it up, the entire block, three houses next to each other. Civilians, all of them civilians. An old woman, an old man and there are others still missing under the rubble," said a witness, Mohammed Abu Daqa.
Chief Israeli military spokesperson Rear Admiral Daniel Hagari said "combat engineers were using explosive devices to destroy a Hamas tunnel network that stretches for hundreds of kilometers (miles) beneath Gaza."
In a statement on Wednesday, the military said it had "destroyed 130 tunnel shafts so far. Combat engineers fighting in Gaza are destroying the enemy's weapons and are locating, exposing and detonating tunnel shafts," it said.
"It is … important to make Israel understand that it is against (its) interests to see every day the terrible image of the dramatic humanitarian needs of the Palestinian people. That doesn't help Israel in relation to the global public opinion,"  U.N. Secretary General Antonio Guterres told Reuters.
Palestine officials have said that over 10,500 people have been killed with 40% of them being children. "The level of death and suffering is hard to fathom," UN health agency spokesperson Christian Lindmeier said. 
A senior Israeli official told reporters in Washington late on Tuesday that "Israel has no intention of reoccupying the Gaza Strip or controlling it for a long time. We assess that our current operations are effective and successful, and we'll continue to push. It's not unlimited or forever."
One witness who's currently sheltering with her young children in an improvised tent discussed what it's like for those who remain stuck in the northern Gaza city: 
"The situation is getting worse day after day. There is no food, no water. When my son goes to pick up water, he queues for three or four hours in the line. They struck bakeries, we don't have bread." 
"Thousands of Palestinians fleeing from the north wearily made their way in a long line past wrecked and bomb-scarred buildings," witnesses said.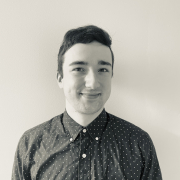 Eric Mastrota is a Contributing Editor at The National Digest based in New York. A graduate of SUNY New Paltz, he reports on world news, culture, and lifestyle. You can reach him at eric.mastrota@thenationaldigest.com.
https://media.thenationaldigest.com/wp-content/uploads/2023/11/08163201/map-400x400-1.gif
400
400
Eric Mastrota
https://media.thenationaldigest.com/wp-content/uploads/2019/12/23173823/The-National-Digest-785x60-1.png
Eric Mastrota
2023-11-09 09:00:27
2023-11-09 10:51:10
Thousands Of Civilians Flee North Gaza As Israeli Troops And Hamas Battle