Tiger Woods Announces Return To Golf, Will Play In PNC Championship With Son
Just 10 months after his horrific car crash that left his golf future in doubt, Tiger Woods announced that he will be returning to play in the PNC Championship next week with his 12-year-old son, Charlie.
"Although it's been a long and challenging year, I am very excited to close it out by competing in the PNC Championship with my son Charlie," Woods said on Twitter. "I'm playing as a Dad and couldn't be more excited and proud."
The tournament had been holding a spot for Woods. IMG's Alastair Johnson, executive director of the tour, stated that they had been talking with Woods and his team for quite some time, and expressed their delight at Woods' decision to make his return.
The PNC Championship, previously known as the Father/Son Challenge up until 2020, will be played at the Ritz-Carlton Golf Club from Dec. 17 to Dec. 19. In addition to Woods, golfers such as Bubba Watson, Justin Thomas, Gary Player, and John Daly will be present with their sons in the 20-player field.
Last year, the Woods' finished seventh overall, shooting -20. That would end up being the last event Woods would play since now.
Woods, 45, was hospitalized after his single-car crash back on Feb. 23 in Los Angeles, which was ruled an accident by authorities. Woods — who refuses to discuss the incident further —was the only passenger in the car and suffered multiple leg injuries. While showed no signs of impairment driving, records show Woods was driving 87 mph – more than 45 over the legal speeding limit.
Woods injuries included open fractures to his tibia and fibula bones in his right leg, and called his rehabbing as being "more painful than anything I have ever experienced," saying it was a whole different animal than previous rehabilitation processes. Woods said that at one point early one, amputation was considered.
While this is an encouraging first step for Woods, he's still some ways off from competing in the typical PGA events. "As far as playing at the Tour level, I don't know when that's going to happen," Woods said, noting he'll play hit-and-giggle events such as the PNC Championship.
However, whenever the 15-time major winner does make his competitive return, it won't be at the full-time level. Speaking to Golf Digest, Woods explained he liked the idea of picking and choosing what tours he does, similar to what Ben Hogan did.
"You practice around that, and you gear yourself up for that. I think that's how I'm going to have to play it from now on. It's an unfortunate reality, but it's my reality," Woods said.
Easing back is certainly the smart move at this point in his life, given the tumultuous obstacles he's faced recently. Woods has had a hefty list of injuries throughout his career, which include benign cysts, a ruptured ACL, knee surgery and stress fractures, and back problems that interrupted much of his career from 2014 onward. Woods isn't a stranger to car accidents, either – in 2009, Woods crashed into a fire hydrant, eventually leading to his infamous affair scandal.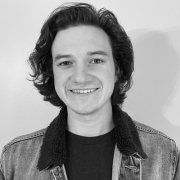 Andrew Rhoades is a Contributing Reporter at The National Digest based in New York. A Saint Joseph's University graduate, Rhoades' reporting includes sports, U.S., and entertainment. You can reach him at andrew.rhoades@thenationaldigest.com.
https://media.thenationaldigest.com/wp-content/uploads/2019/12/26135621/Golf-Ball-400x400-1.jpg
400
400
Andrew Rhoades
https://media.thenationaldigest.com/wp-content/uploads/2019/12/23173823/The-National-Digest-785x60-1.png
Andrew Rhoades
2021-12-09 11:48:59
2021-12-09 12:24:50
Tiger Woods Announces Return To Golf, Will Play In PNC Championship With Son