Trans Netflix Employee Suspended As Dave Chappelle's 'The Closer' Special Finds Itself In LGBTQ Firestorm
Stand-up comic Dave Chappelle is known for pushing the boundaries on many cultural, racial, and sometimes controversial topics while almost always turning them into laughs. However, his recent Netflix special, "The Closer," has come under heavy scrutiny for anti-LGBTQ comments.
"The Closer" is Chappelle's sixth Netflix stand-up special, and his first feature length special since 2019. As of Wednesday, it sits at third overall in Netflix's top-10 shows in the U.S. During the special, Chappelle touches down on a number of issues that were the driving factor behind the sudden outrage.
Chappelle joked about DaBaby's recent homophobic comments— where the rapper stated HIV and AIDS can kill you in two-to-three weeks— saying he "punched the LGBTQ community right in the AIDS."
"DaBaby shot and killed a n**** in Walmart in North Carolina. Nothing bad happened to his career," Chappelle said. "Do you see where I am going with this? In our country, you can shoot and kill a n**** but you better not hurt a gay person's feelings."
Chappelle later discussed how the LGBTQ community canceled notable people such as Harry Potter author J.K. Rowling, and called himself a TERF (trans-exclusionary radical female), which refers to a feminist who disregards transgender women from being part of their fight for women's rights.
"I'm team TERF. I agree. I agree, man. Gender is a fact… Every human being in this room, every human being on earth had to pass through the legs of a woman to be on earth. That is a fact."
In regards to the acronym of TERF, Chappelle said that trans people just "make up words to win arguments." Chappelle also stated he wasn't a fan of "newer gays," calling them "too brittle and sensitive," and detailed a fight between him and a trans woman who he "beat the toxic masculinity out of."
Chappelle's comments caused such a stir that three Netflix employees — one of them being Terra Field, a queer/trans senior software engineer — barged into "QBR," or quarter business review, which is a virtual, two-day meeting with Netflix's top employees.
Having not been invited to QBR, Field and the two other employees were promptly suspended by Netflix. While the billion-dollar streaming company has since reinstated her, Verge reported that Netflix's trans-employees have organized a company-wide walkout on Oct. 20.
Field took to Twitter to post a lengthy thread explaining how Chappelle's stand-up routine was hurting the LGBTQ community.
"Promoting TERF ideology (which is what we did by giving it a platform yesterday) directly harms trans people, it is not some neutral act. This is not an argument with two sides. It is an argument with trans people who want to be alive and people who don't want us to be."
According to Variety, Netflix co-CEO Ted Sarandos sided with Chappelle in a memo, stating that Chappelle is one of the most popular stand-up comics today while citing Netflix's history with him. "As with our other talent, we work hard to support their creative freedom," Sarandos said, "even though this means there will always be content on Netflix some people believe is harmful."
The public reaction to Chappelle's special have been greatly mixed. "Dear White People" trans executive producer Jaclyn Moore tweeted that she would no longer work for Netflix if they continue to put out transphobic content.
On the opposite side, black trans stand-up comic Flame Monroe, speaking with Yahoo! Entertainment, explained that as a comedian, she wouldn't want to be censored, and that it's a comedian's job to bring uncomfortable issues to the forefront.
What did Chappelle, 48, have to say about the matter? "If this is what being cancelled is like, I like it."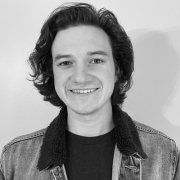 Andrew Rhoades is a Contributing Reporter at The National Digest based in New York. A Saint Joseph's University graduate, Rhoades' reporting includes sports, U.S., and entertainment. You can reach him at andrew.rhoades@thenationaldigest.com.
https://media.thenationaldigest.com/wp-content/uploads/2021/10/15165842/Netflix-400x400-1.jpg
400
400
Andrew Rhoades
https://media.thenationaldigest.com/wp-content/uploads/2019/12/23173823/The-National-Digest-785x60-1.png
Andrew Rhoades
2021-10-16 09:00:38
2021-10-15 17:05:53
Trans Netflix Employee Suspended As Dave Chappelle's 'The Closer' Special Finds Itself In LGBTQ Firestorm