U.S. Declares Monkeypox A Public Health Emergency
On Thursday, the federal government declared the ongoing monkeypox outbreak — which has now affected 7,012 Americans — a public health emergency in an attempt to help strengthen responses. With that declaration, additional money will be directed toward resources for the virus.
"Ending the monkeypox outbreak is a critical priority for the Biden-Harris Administration," Department of Health and Human Services (HHS) Secretary Xavier Becerra explained in a release.
"With today's declaration we can further strengthen and accelerate our response further," Becerra said. "We urge every American to take monkeypox seriously and to take responsibility to help us tackle this virus."
White House National Monkeypox Response Coordinator Robert Fenton emphasized the strategies being deployed against monkeypox are helped by prior learning experiences with outbreaks, such as COVID-19.
"We are applying lessons learned from the battles we've fought – from COVID response to wildfires to measles, and will tackle this outbreak with the urgency this moment demands."
HHS is now able to utilize emergency funds and hire or assign staff to deal with the outbreak. The department also noted work being done in concert with the Food and Drug Administration (FDA) that will help to provide the Jynneos monkeypox vaccinations across the country.
The partnership plans to utilize a "new dose-sparing approach that could increase the number of doses available, up to five-fold." This sparsing would be accomplished through a shallower injection than the one recommended for Jynneos.
However, the approach would need approval from regulators and another declaration from the federal government altering guidelines on vaccine administration.
The announcement comes as vaccines are seeing struggles with availability. Minnesota has just 3,000 of the 90,000 vaccines needed to help those most at-risk, while California has received just around 37,000 of the 800,000 requested.
Health officials also have concerns that should the shortage not be addressed immediately and effectively, the virus could become far more widespread, marking it as the second public health disaster in a span of over two years.
HHS has shipped over 602,000 doses of the vaccine, a number that's up 266,000 from last week, bringing the total amount of allocated vaccines to 1.1 million. The department also announced it's ordered an additional 150,000 vaccines, which are expected to arrive in September. Similar to most COVID-19 vaccines, Jynneos requires two doses, 28 days apart.
According to the Center for Disease Control's (CDC) case count, as of Thursday, New York continues to lead all states in cases with 1,748. California sits second with 826 cases, while Florida is third with 577. Just two out of the 50 states (Wyoming and Montana) have no reported cases.
California, New York, and Illinois all declared public health emergencies last week, as did the cities of New York City and San Francisco. Despite the rising cases, no Americans have died, though several deaths have been reported in other countries. In recent times, monkeypox fatality rates have ranged from 3% to 6%.
Monkeypox had previously been declared a Public Health Emergency of International Concern (PHEIC) by the World Health Organization (WHO) in late July following a substantial global increase. Worldwide, over 26,800 cases in more than 70 countries have been confirmed.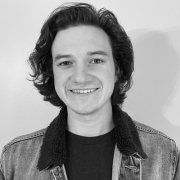 Andrew Rhoades is a Contributing Reporter at The National Digest based in New York. A Saint Joseph's University graduate, Rhoades' reporting includes sports, U.S., and entertainment. You can reach him at andrew.rhoades@thenationaldigest.com.
https://media.thenationaldigest.com/wp-content/uploads/2022/08/05162143/monkeypox-400x400-1.png
400
400
Andrew Rhoades
https://media.thenationaldigest.com/wp-content/uploads/2019/12/23173823/The-National-Digest-785x60-1.png
Andrew Rhoades
2022-08-07 09:00:03
2022-08-12 11:07:47
U.S. Declares Monkeypox A Public Health Emergency