U.S. Plans To Reinstate "Remain In Mexico" Policy Next Month
The Biden Administration announced its plans to reinstate a Trump administration policy, the Migrant Protection Protocols (MPP), in mid-November that will force migrants on the U.S. southern border to remain in Mexico while they await a hearing.
Texas U.S. District Judge Matthew Kacsmaryk had ordered the Biden administration to reinstate the MPP in mid-August after Attorney Generals in Texas and Missouri sued the cancellation. The Supreme Court then denied a request from Biden asking to stay the lower court order of the required reinstatement.
The reimplementation of the policy known as "Remain in Mexico" hinges on whether the Mexican government will accept the migrants that are expelled from the U.S.
ABC News notes that Mexico "generally wants cases to conclude within six months and ensure that asylum-seekers have timely and accurate information about hearing dates and times and better access to legal counsel." Mexico also wants exemptions for migrants who are termed as being "more vulnerable."
The Mexican Ministry of Foreign Relations also discussed its desires for "addressing the structural causes of migration," with the U.S., while also emphasizing possible transfer programs for migrants that would provide opportunities.
Priorly, the U.S. Department of Homeland Security (DHS) had ended the policy in June. In a memo of termination released, DHS secretary Alejandro Mayorkas gave details regarding his review, saying he determined MPP to "not adequately or sustainably enhance border management in such a way as to justify the program's extensive operational burdens."
Additionally, Mayorkas cited other factors such as COVID-19 challenges that caused millions of dollars to be wasted and migrant cases to be postponed indefinitely, forced additional responsibilities from the MPP that drove the Department away from its mission sets, and questions that arose about the program's "design and operation."
Despite the DHS appealing a court injunction that required the Department to work in good faith in reinstalling the MPP, they stated they have done just that while also saying they remain "committed to building a safe, orderly, and humane immigration system that upholds our laws and values."
According to CBS News, officials told reporters that the Biden administration is making several changes to the MPP that will better reflect the administration's goals and treatment towards migrants, while also addressing concerns raised by the Mexican government.
One change the administration may make to the MPP is better and more frequent representation for those who are being held in the program, as the American Immigration Council explains.
"Representation rates for the 70,000 people subjected to MPP were exceedingly low. Data suggests that just 7.5% of individuals subject to MPP ever managed to hire a lawyer, though the true representation rate may be even lower because that number includes individuals who were initially placed into MPP and then were later taken out of the program and allowed to enter the United States."
The administration will also be building tent courts for migrants at Laredo and Brownsville, Texas — both which are located on the border — that will have a monthly cost of $24.6 million to operate, per ABC News, while also ensuring capacity in the system.
Despite having disregarded the MPP before while also ensuring not to repeat Trump's approach towards immigration, the Biden administration continues to enforce the controversial "Title 42" policy, which allows the U.S. to expel migrants without giving them the chance to apply for asylum. This was recently enforced in September, when thousands of Haitian refugees flooded the Texas border.
A Pew Research Center report stated that the U.S. Border Patrol reported up to 200,000 encounters of migrants along the U.S.-Mexican border in July, which was the highest monthly total since March of 2000, when over 220,000 were reported.
Those numbers are up by over 183,000 from April 2020, which saw just 16,182 migrants. Before the pandemic, total migrant encounters were slowly on the decline at the start of May 2019, which was considered to be a "breaking point."
In July, 53% of migrant encounters resulted in apprehension (where migrants are held in the U.S. as they await a decision) while 47% resulted in expulsion back to Mexico. Both those numbers have greatly fluctuated in the past year – In May 2020, migrant encounters resulted in 93% expulsion and 7% apprehension.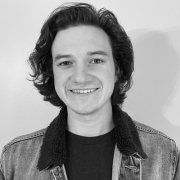 Andrew Rhoades is a Contributing Reporter at The National Digest based in New York. A Saint Joseph's University graduate, Rhoades' reporting includes sports, U.S., and entertainment. You can reach him at andrew.rhoades@thenationaldigest.com.
https://media.thenationaldigest.com/wp-content/uploads/2021/10/18134651/US-Border-Immigration-400x400-1.jpg
400
400
Andrew Rhoades
https://media.thenationaldigest.com/wp-content/uploads/2019/12/23173823/The-National-Digest-785x60-1.png
Andrew Rhoades
2021-10-18 09:00:46
2021-10-18 13:47:28
U.S. Plans To Reinstate "Remain In Mexico" Policy Next Month