U.S. Targets Putin's Daughters, Russian Banks In New Round Of Sanctions
With the Russian invasion of Ukraine now in its sixth week, the White House has continued to remain on the financial offensive by announcing additional sanctions that will target Vladimir Putin's two adult daughters, 36-year-old Mariya Putina and 35-year-old Katerina Tikhonova, and toughen penalties against Russian banks.
In addition to Putina and Tikhonova, Russian foreign minister Sergey Lavrov's wife and daughters, along with members of Russia's Security Council — which include current prime minister Mikhail Mishustin and former president and prime minister Dmitry Medvedev — will be targeted.
"These individuals have enriched themselves at the expense of the Russian people. Some of them are responsible for providing the support necessary to underpin Putin's war on Ukraine."
The sanction will cut the group of people listed off from the U.S. financial system, along with freezing their assets they hold in the U.S. If this is the first time you're learning that Putin has multiple daughters, that shouldn't come as a surprise given how he operates.
As Business Insider notes, the 69-year-old president has never acknowledged his children publicly, and much about the family affairs continue to remain a mystery. Putin had both daughters with his ex-wife, former flight attendant Lyudmila Shkrebneva, who he was married to for three decades.
Meanwhile, full-blocking sanctions will be placed against Sberbank, Russia's largest financial institution, and Alfa Bank, Russia's largest private bank. The sanction will freeze any of the banks' assets that touch the U.S. financial system, and prohibit any American citizen from doing business with the institutions.
As the press release states, Sberbank holds around one-third of the overall Russian banking sector's assets — making it a critical component to the now-floundering economy — while Alfa Bank is the fourth-largest bank in Russia overall.
The ruble's value currently sits at 0.012 USD (experiencing the worst fall of any major currency in the first quarter of 2022) while the Institute of International Finance stated the crisis will wipe out 15 years of economic development. Gross domestic product is projected to shrink 9.6% this year and 1.5% in 2023, interrupting what was looking like the start of significant progress in 2021.
Biden is also expected to sign a new executive order that will include a prohibition on new investment in Russia by Americans no matter where they're located, while sanctions on major Russian state-owned enterprises will be in effect too. The U.S. won't be alone in furthering penalties, with European allies expected to announce their own sanctions.
President Joe Biden has been vocal about intensifying sanctions following his statement that Putin has committed war crimes and should be put on trial, with hundreds of Ukrainian civilians being tortured and killed by Russian troops in Bucha last weekend. "I made clear that Russia would pay a severe and immediate price for its atrocities in Bucha," Biden said on Twitter.
Russia has continued to call its invasion of Ukraine a "special operation" and denied that any civilians have been harmed. Overall civilian death tolls have been both hard to find and unreliable, though U.N. and Ukrainian sources have numbers anywhere between over 1,000 to 7,000.
Still, despite Biden's verbal attacks against Putin and the new enforcements, the U.S. continues to reject the proposition of instituting a no-fly zone over Ukraine, while any military personnel involvement remains out of the question.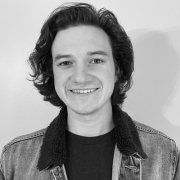 Andrew Rhoades is a Contributing Reporter at The National Digest based in New York. A Saint Joseph's University graduate, Rhoades' reporting includes sports, U.S., and entertainment. You can reach him at andrew.rhoades@thenationaldigest.com.
https://media.thenationaldigest.com/wp-content/uploads/2022/04/07114706/Russia-Sanctions-400x400-1.jpg
400
400
Andrew Rhoades
https://media.thenationaldigest.com/wp-content/uploads/2019/12/23173823/The-National-Digest-785x60-1.png
Andrew Rhoades
2022-04-07 10:00:08
2022-04-07 11:47:17
U.S. Targets Putin's Daughters, Russian Banks In New Round Of Sanctions