U.S. Warns Russia Of "Serious Consequences" If Troops Initiate Conflict At Ukraine Border
On the Ukraine border, a storm is brewing in the form of Kremlin fighters, rifles, and tanks. Around 100,000 troops have gathered at the border, and while this is happened before — Russia gathered and eventually pulled back forces in April — many experts believe this movement is more serious, and could drag Europe and the U.S. into a military conflict.
U.S. Secretary of State Antony Blinken warned Russia's Foreign Minister Sergey Lavrov at the Organization for Security and Cooperation in Europe (OSCE) summit in Stockholm that if "Russia decides to pursue confrontation, there will be serious consequences." Blinken added that diplomacy is the best way to avoid any pending conflicts, and called for Russia to pull back its troops.
While the meeting between Blinken and Lavrov did not produce any solutions, the two have agreed to continue diplomatic conversations, according to State Department officials. Blinken also stated that the two will relay their talks to Presidents Joe Biden and Vladimir Putin, and the two Presidents could "speak directly in the near future."
Moscow has continued to deny any plans for an invasion, and accused Ukraine and its allies of making up claims in order to cover up their own aggressive actions and military build-ups. Russia also stated on Thursday that it arrested three suspected Ukrainian security service agents.
Speaking to NBC News, former U.S. ambassador and Atlantic Council senior director John Herbst explained that if the Kremlin wanted to quickly conduct an invasion, nothing would hold them back from doing just that.
"Moscow is so positioned that they can move with very little warning. They're certainly threatening. And they're in a position that if they want to, they can do it."
Prior to the OSCE meeting, Blinken explained that they were deeply concerned by evidence that Russia had made plans for "significant aggressive" moves, and that they don't know what Putin has decided in regards to an invasion.
In a speech, Lavrov claimed that the North Atlantic Treaty Organization (NATO) was refusing to consider proposals that would help to deescalate the situation, and warned NATO against turning countries neighboring Russia into "bridgeheads of confrontation."
Russia has also been accused of playing a hand in the continuing Belarus-Poland border crisis, which Euronews reports Ukrainian Prime Minister Denys Shmyhal said is "absolutely connected" to the Kremlin's military build-up.
These [are] all absolutely connected factors which lead to the aggression from Russia side, which lead to the using of energy [supplies] against Europe and against Ukraine's European inspirations."
Russia and Belarus held a week-long open Zapad ("West") military exercise on NATO's border in September. The exercise consisted of 200,000 troops and came after an effort to integrate the two countries while creating a "single defense space."
Ukraine and Russia have a long history of tensions since Ukraine broke away following the collapse of the Soviet Union. In 2014, Russia seized control of the Crimea, a Ukrainian peninsula where citizens are ethnically Russian. Russia proceeded to hold a referendum and annexed Crimea.
Putin published a paper in July, arguing that Ukraine is part of historical Russia. Putin also claimed that the two countries' spiritual unity has been attacked, and that Russia has never been — and will never be — "anti-Ukraine."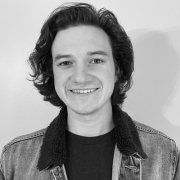 Andrew Rhoades is a Contributing Reporter at The National Digest based in New York. A Saint Joseph's University graduate, Rhoades' reporting includes sports, U.S., and entertainment. You can reach him at andrew.rhoades@thenationaldigest.com.
https://media.thenationaldigest.com/wp-content/uploads/2021/12/02193124/Ukraine-Russia-Soldier-400x400-1.jpg
400
400
Andrew Rhoades
https://media.thenationaldigest.com/wp-content/uploads/2019/12/23173823/The-National-Digest-785x60-1.png
Andrew Rhoades
2021-12-03 09:00:46
2021-12-02 19:31:40
U.S. Warns Russia Of "Serious Consequences" If Troops Initiate Conflict At Ukraine Border