UFC's Robbie Lawler Says He 'Just Felt It Was Time' To Retire After 22 Year Career 
Robbie Lawler will be competing for the final time on Saturday night at UFC 290, marking his 47th match over a long and successful 22 year career. 
Lawler is a former UFC welterweight champion and a soon-to-be UFC Hall of Famer. He announced his plans to retire from MMA following his upcoming match with Niko Price. Lawler admitted that there wasn't a specific moment that led him to the announcement, he just felt it was time for him to hang up the gloves. 
"It's just a feeling I got over time. I've been doing this a long time, accomplished a lot, just felt it was time."
Lawler has been involved in MMA since he was a teenager, and since his professional debut in 2001, he's competed every year, except for 2018, which is an amazing accomplishment for professionals in UFC. 
Lawler says the unknown is always scary, especially when leaving something he's been involved in for two decades. 
"I would say there was fear, because it's freaking unknown. I've been training and competing my whole life, even when I was supposed to be in high school or middle school. I'm concentrating on how to get better at wrestling or football or whatever, fighting, when I should be doing my homework. That's where I've always been."
"One thing that I feel I'm going to get out of this is I'm going to actually just be able to train for fun again, which is huge," Lawler explained. 
"My body feels better when I'm training for fun. When I'm training for a fight, it just doesn't feel as good as it used to and I don't have to recover now," he stated. 
"I can actually torture myself, which seems weird, but that's my goal: To torture myself, to beat myself down, and that's how I gain strength. Now, since I'm older, I can't recover as fast. So now I'm going to be able to torture myself a little bit more and give myself more rest."
Lawler is also fully intending on remaining involved in the realm of MMA in the future, he just will be doing the work outside of the cage. 
"I'm definitely going to be around the sport. This sport has given so much to me. The reason that I am where I am today and been able to last this long is because of all the people helping me," Lawler said. 
"So I'm going to give back, all these little tidbits I've learned over time and we have a really good gym at Kill Cliff FC, and just being able to help guys get stronger so that they can make money and compete at a higher level, and that's what I feel martial arts is about. Giving back and showing techniques."
"I think it could [get emotional], and it has come up, but I try not to because it's a lot. I've been freaking doing this a long time," Lawler concluded.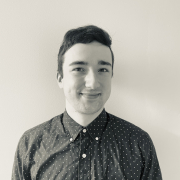 Eric Mastrota is a Contributing Editor at The National Digest based in New York. A graduate of SUNY New Paltz, he reports on world news, culture, and lifestyle. You can reach him at eric.mastrota@thenationaldigest.com.
https://media.thenationaldigest.com/wp-content/uploads/2023/07/06152608/mma-400x400-1.gif
400
400
Eric Mastrota
https://media.thenationaldigest.com/wp-content/uploads/2019/12/23173823/The-National-Digest-785x60-1.png
Eric Mastrota
2023-07-07 09:00:10
2023-07-07 09:03:27
UFC's Robbie Lawler Says He 'Just Felt It Was Time' To Retire After 22 Year Career