Up To 100 Space Missions To The Moon To Take Place In The Next Decade 
Scientists are estimating that as many as 100 lunar missions could be completed within the next decade as interest in the moon heightens. Many nations and private companies have expressed interest in the moon, and cislunar space, referring to the area between Earth and the moon. 
According to the executive director of Astralytical, a space consulting firm based in Atlanta, Laura Forczyk: "We're already seeing this competing rhetoric between the US government and the Chinese government. The US is pointing to China and saying, 'We need to fund our space initiatives to the moon and cislunar space because China is trying to get there and claim territory. And then Chinese politicians are saying the same thing about the United States."
Both the US and China currently have plans for lunar exploration programs involving bringing astronauts to the moon, as well as researching the possibility of building habitats and infrastructure in the moon's orbit and on its surface. 
South Korea, the United Arab Emirates, India, and Russia are also interested in planning out lunar missions. Commercial companies such as SpaceX have already begun preparing to launch a private crew on a "tourism flight in lunar orbit" this year as well, according to reports from NBC News. 
"During the Cold War, the space race was for national prestige and power. Now, we have a better understanding of the kind of benefits that operating in cislunar space can bring countries back home," said Kaitlyn Johnson, deputy director and fellow of the Aerospace Security Project at the Center for Strategic and International Studies.
Forczyk added that "with so many lunar missions planned over the next decade, space agencies and commercial companies will likely be angling for strategic orbits and trajectories."
"It might seem like space is big, but the specific orbits that we are most interested in get filled up fast," Forczyk explained.
"Much of the increased activity in cislunar space owes to substantial decreases in launch costs over the past decade, with advancements in technology and increased competition both driving down the price of sending objects into orbit. At the same time, planetary science missions offered humanity a glimpse of the resources available in space, ranging from ice deposits on the moon to precious metals in asteroids," said Marcus Holzinger, an associate professor of aerospace engineering sciences at the University of Colorado Boulder.
"Once people started really thinking through that, they realized that that water-ice can provide substantial resources or enable the gathering or collection of resources elsewhere in the solar system," he stated.
"If humans intend to establish a permanent presence on the moon, and venture beyond Mars, it will be imperative to prioritize safety, sustainability and transparency, said Jim Myers, senior vice president of the civil systems group at The Aerospace Corporation.
"Those elements have to be there. Unless we do this in a very thoughtful way, unless we plan, we're going to run into all sorts of trouble."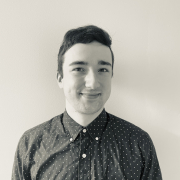 Eric Mastrota is a Contributing Editor at The National Digest based in New York. A graduate of SUNY New Paltz, he reports on world news, culture, and lifestyle. You can reach him at eric.mastrota@thenationaldigest.com.
https://media.thenationaldigest.com/wp-content/uploads/2023/01/24104116/moon-400x400-1.gif
400
400
Eric Mastrota
https://media.thenationaldigest.com/wp-content/uploads/2019/12/23173823/The-National-Digest-785x60-1.png
Eric Mastrota
2023-01-27 09:00:52
2023-01-27 09:19:57
Up To 100 Space Missions To The Moon To Take Place In The Next Decade