US and TikTok Draft Deal To Resolve National Security Concerns
The Biden Administration and social media platform TikTok are drafting a deal to resolve concerns over the company's data policies and its threat to U.S. national security. TikTok is owned by the Chinese company ByteDance.
The resolution would allow ByteDance to keep ownership of the company but would make changes to its "data security and governance," according to The New York Times. The two parties are still negotiating the terms of the deal, which aims to protect American data from the Chinese government.
The Justice Department is steering the negotiations with TikTok. Deputy Attorney General Lisa Monaco, who was also a national security official in President Obama's administration, believes that the current agreement terms are not rigorous enough to adequately protect national security. The Treasury Department is also involved in the negotiations and is skeptical that the deal will sufficiently protect American data. The Treasury Department plays a significant role in approving agreements that have the potential to incite national security vulnerabilities.
The hesitancy from the government may drag out the final resolution for months. TikTok's CEO Shou Zi Chew insists that the company is not interested in sharing U.S. data with the Chinese government and considers itself a "separate US-based entity subject to U.S. laws." Chew asserts that TikTok has "not provided U.S. user data to the CCP, nor would we if asked."
"Employees outside the U.S., including China-based employees, can have access to TikTok U.S. user data subject to a series of robust cybersecurity controls and authorization approval protocols overseen by our US-based security team."
However, ByteDance still owns TikTok, and some ByteDance employees can still access TikTok user data. With midterms set for November, politicians turned their attention back to the security issue.
According to the deal, TikTok would store its American data on U.S. servers, likely run by the tech company Oracle, instead of its servers in Singapore and Virginia. Oracle would monitor TikTok algorithms for foreign government interference in user content recommendations. The worry is that the Chinese government will be able to use those recommendations to influence American users and politics. TikTok would also have to create a board of security experts to report to the U.S. government to oversee its actions.
Jake Williams, a former National Security Agency hacker, spoke about how Chinese government access to U.S. data creates a power imbalance between the two countries.
"Let's assume for a second that U.S. intelligence has access to WeChat. They would have to fight hard for that access, and it would constantly be at risk of discovery and neutralization. China, on the other hand, doesn't have to fight for access to TikTok; they have it by statutory authority."
Williams continues, "the potential for Chinese data collection across the platform is a larger concern, especially when combined with other data already acquired by Chinese state actors."
TikTok announced last week that it would ban political fundraising on its platform to prevent politicians from using it to grow their campaigns.
In 2020, former President Donald Trump tried to force the sale of TikTok over similar national security concerns. TikTok initially agreed to sell a part of TikTok to Oracle, but the deal never came to fruition. The Biden Administration is taking a more nuanced approach to regulating the company's access to American data.
Kian Vesteinsson, a research analyst for the nonprofit Freedom House, which advocates for political freedom, said that "there are definitely signs that Chinese influence efforts are likely to grow, linked to the Chinese government's strategy more broadly of digital authoritarianism."
"But it's important for us to acknowledge that the U.S. government has its own shadowy national security surveillance authorities. And in recent years, U.S. government agencies have monitored social media accounts of people coordinating protests in the U.S. and done things like searched electronic devices throughout the country and at the border. These sorts of tactics undermine the idea that this is only a foreign threat."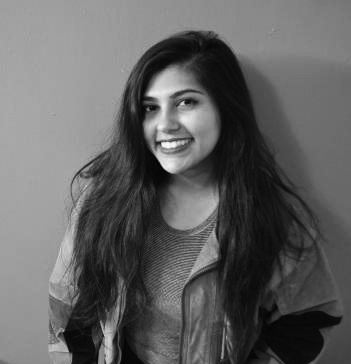 Moumita Basuroychowdhury is a Contributing Reporter at The National Digest. After earning an economics degree at Cornell University, she moved to the Big Apple to pursue her MFA in creative writing. She enjoys reporting on science, business and culture news. You can reach her at moumita.b@thenationaldigest.com.
https://media.thenationaldigest.com/wp-content/uploads/2022/09/26144519/tiktok-400x400-1.jpg
400
400
Moumita Basuroychowdhury
https://media.thenationaldigest.com/wp-content/uploads/2019/12/23173823/The-National-Digest-785x60-1.png
Moumita Basuroychowdhury
2022-09-26 09:00:50
2022-10-05 13:35:22
US and TikTok Draft Deal To Resolve National Security Concerns