US State Department Enforces Travel Advisories For Mexico Amid Increase In Violent Crime 
The US State Department has placed travel advisories for US tourists planning on traveling to Mexico. The advisory covers six Mexican states under a level 4 "do not travel" advisory, the highest level of warning. 
The State Department issued separate advisories for each of Mexico's 32 states based on the current threat levels present for US citizens, government employees, expats, digital nomads, and tourists. 
The advisories are in response to an increased risk of violent crime throughout the country. The State Department warned that homicide, kidnapping, carjacking, and robbery are all widespread throughout Mexico at this time. 
America also has warned that the US government and local authorities have limited options when it comes to American citizens who currently need assistance in certain Mexican territories.
While violence and kidnappings are not typically targeted towards tourists, there have been incidents, and risk of, innocent bystanders being injured or killed in the crossfire of certain violent altercations. 
According to the travel publication Travel Off Path, "the U.S. government has urged Americans to obey the same restrictions they have placed on U.S. government employees in Mexico. Specifically, U.S. government employees are advised to: Avoid travel between cities after dark, avoid hailing taxis on the street, do not travel alone, especially in remote areas, and do not drive from the U.S. – Mexico borders the interior parts of the country, with a few exceptions."
US authorities are urging travelers to enroll in the Smart Traveler Enrollment Program and inform their families at home of their plans as a precaution. Avoiding obvious signs of wealth and utilizing extra caution when using ATMs or banks are other ways travelers can reduce their risk of danger while traveling. 
Travelers are also able to call 911 to talk to authorities when in Mexico, should an emergency occur. The US Embassy will also be able to assist travelers should they need to find medical care, need an attorney, or need accommodation to travel back to the US. 
Six Mexican states currently have a level 4 "do not travel" warning and seven states are under a level 3 "reconsider traveling" advisory. Campeche and Yucatan are the only two regions with no current travel advisories in place against them. 
Travel Off Path has recommended that "each traveler needs to assess their own vulnerability and comfort level before deciding if they should travel to Mexico right now. Generally, if one remains in tourist areas and takes the recommended precautions, their risk of coming into contact with violence and crime is minimal. However, it is always important to be aware and prepared regardless of where you are traveling."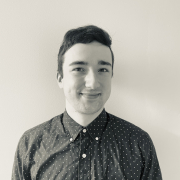 Eric Mastrota is a Contributing Editor at The National Digest based in New York. A graduate of SUNY New Paltz, he reports on world news, culture, and lifestyle. You can reach him at eric.mastrota@thenationaldigest.com.
https://media.thenationaldigest.com/wp-content/uploads/2023/02/14143304/adisory-400x400-1.gif
400
400
Eric Mastrota
https://media.thenationaldigest.com/wp-content/uploads/2019/12/23173823/The-National-Digest-785x60-1.png
Eric Mastrota
2023-02-15 09:00:27
2023-02-15 09:22:47
US State Department Enforces Travel Advisories For Mexico Amid Increase In Violent Crime