With Rising Mortgage Rates, Housing Market Sees A Cooldown
If you've been wanting to jump into the real estate market for a new house but aren't a fan of the low listings and hotly contested bidding, it might be a perfect time for you — as long as you aren't afraid of high mortgage rates.
According to RE/MAX's April 2022 National Housing Report, home sales for the month decreased less than 1% over March while dropping 12.8% year-over-year. On the other side, new listings increased from March to April by 11.5%, equaling a 24% jump in inventory month to month.
"The buyers just stopped buying," Redfin agent Shauna Pendleton told Axios, explaining house listings are now sitting without any activity — something that would've been unthinkable months ago. She referenced one four-bedroom listing priced at $899,000, which has gone 43 days without a showing.
There are a number reasons for this cooling market, one of which is because of the Federal Reserve's raising of interests rates by 0.5% to 1.00%. According to Freddie Mac, a 30-year fixed rate mortgage sits at 5.10%, up from 3.76% March 3, but down from 5.30% May 12.
When the COVID-19 pandemic first began in 2020, low mortgage rates — with 30-year FMR around 2.7% to 3.7% — were a prime reason why the real estate market boomed. Since the hot housing market was one of the biggest drivers of the rising inflation, that raised mortgage worked in significantly dropped down demand.
As Fortune noted, another factor in the cooldown is because of the state of the economy and the uncertainty of jobs. Federal Reserve chair Jerome Powell noted bringing down inflation (which ended April at 8.3%) requires a rise in unemployment, which now sits at a low 3.6%. That will undoubtedly decrease the amount of buyers available in multiple ways.
"If a recession does come, employers could use their increased economic leverage to force staffers back into the office. And if that happens, it could dry up the WFH buying boom."
Despite the drop in purchases, RE/MAX president and CEO Nick Baily assured that not only is it still a "strong housing market" where demand is continuing to outpace supply, but that the rest of the year could still prove to be a boon to the industry.
"[Rising interest rates] should create more balance over time, countering the frenzied seller's market we've had for so long. Driven by generational demand, rising rental costs and still relatively low interest rates, 2022 could still rank as one of the best years in the past decade."
The inactivity will also help inventory, as shown by April's increase. While those numbers still remain far below where they were a year ago — April 2022 saw 74,000 listings, while April 2021 had 957,288 — insiders told Fortune they expect inventory to continue to rise higher in May.
Those listing increases could be thanks to sellers trying to capitalize before the red-hot market cools off completely. According to Redfin, new listings rose twice as fast in the four weeks ending on May 15 as they did in the same stretch a year ago, while the supply of homes in the week ending May 22 saw a 9% year-over-year increase.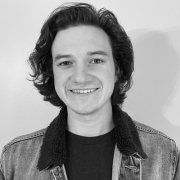 Andrew Rhoades is a Contributing Reporter at The National Digest based in New York. A Saint Joseph's University graduate, Rhoades' reporting includes sports, U.S., and entertainment. You can reach him at andrew.rhoades@thenationaldigest.com.
https://media.thenationaldigest.com/wp-content/uploads/2022/05/27102735/Housing-Market-400x400jpg.jpg
400
400
Andrew Rhoades
https://media.thenationaldigest.com/wp-content/uploads/2019/12/23173823/The-National-Digest-785x60-1.png
Andrew Rhoades
2022-05-27 09:00:52
2022-07-06 10:52:44
With Rising Mortgage Rates, Housing Market Sees A Cooldown