Women's Tennis Tournaments Suspended in China Over Peng Shuai Censorship
Steve Simon, the chairman and CEO of the women's professional tennis tour, announced Wednesday that all Women's Tennis Association (WTA) events occuring in China would be suspended due to the ongoing concerns over the country censoring her following Peng accusing a former government official of sexual assault.
In the statement, Simon expresses his doubts over claims that Peng is free, safe, and not being "censored or coerced, or intimidated" despite knowing her location. The chairman also explained that allowing sexual assault to go unpunished, it would be setting both the organization and equality back.
"None of this is acceptable nor can it become acceptable. If powerful people can suppress the voices of women and sweep allegations of sexual assault under the rug, then the basis on which the WTA was founded – equality for women – would suffer an immense setback. I will not and cannot let that happen to the WTA and its players."
"Given the current state of affairs, I am also greatly concerned about the risks that all of our players and staff could face if we were to hold events in China in 2022," Simon said, who called for a complete and transparent investigation into the allegations. Simon gave no indications as to how long the suspension would last.
The decision will have some costly ramifications. As Yahoo! Sports notes, the WTA tournaments generate tens of millions of dollars annually, while Shenzhen, China's bid for the WTA Final included a promise to double the prize money from $7 million to $14 million. In 2019, WTA tournaments accounted for $30 million total in prize money.
The 35-year-old Peng has enjoyed quite of bit of success throughout her career, winning two singles and 23 doubles at major events such as the Wimbledon Championship, US Open, and French Open. Peng, who once ranked #1 in the world, was also a member of China's women's tennis teams in both the 2008 and 2012 Summer Olympics.
Peng brought the matter to the forefront back on Nov. 2, when she made a social media posting on Weibo — a Chinese platform — about former Vice-Premier Zhang Gaoli. Peng claimed he forced her to have sex three years ago, despite several refusals. She also stated they had sex several years ago. The post was taken down by Chinese authorities within 30 minutes, and Peng suddenly disappeared from the public eye.
Peng would later reappear in a video and photos posted by state-run social media on Nov. 20, at a youth tennis tournament in Beijing. Despite the country's actions to stop the bleeding, neither the Chinese government nor Zhang, 75, have commented on the allegations. An email supposedly sent by Peng to Simon was released by Chinese media, but Simon stated he doubted the authenticity and that it only raised further questions in regards to Peng's status and safety.
International Olympic Committee (IOC) President Thomas Bach held a video conference with Peng on Nov. 21, and said that while she is "safe and well," she would "like to have her privacy respected at this time." The IOC also held a second video conference with Peng on Thursday, and once again stated her wellbeing and safety. No transcripts or video from either conference have been presented.
Despite the IOC's claim, many are still suspicious given the circumstances. According to The Associated Press, the European Union said it wants China to give "verifiable proof" that Peng is safe.
Beijing is set to hold the 2022 Winter Olympics in January, which has also been a source of controversy. Numerous protests have occurred, petitioning countries, sponsors, and athletes to boycott the Olympics due to China's treatment of Uyghur and Kazakh Muslims, in addition to its "geopolitical bullying."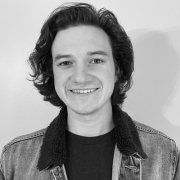 Andrew Rhoades is a Contributing Reporter at The National Digest based in New York. A Saint Joseph's University graduate, Rhoades' reporting includes sports, U.S., and entertainment. You can reach him at andrew.rhoades@thenationaldigest.com.
https://media.thenationaldigest.com/wp-content/uploads/2021/12/02121115/Womens-Tennis-400x400-1.jpg
400
400
Andrew Rhoades
https://media.thenationaldigest.com/wp-content/uploads/2019/12/23173823/The-National-Digest-785x60-1.png
Andrew Rhoades
2021-12-04 11:00:37
2021-12-02 19:15:34
Women's Tennis Tournaments Suspended in China Over Peng Shuai Censorship