Yahoo, Epic Games To Pull Out Of China Among Citings of "Challenging" Environment
Yahoo Inc. announced on Tuesday that it has decided to pull out of China, citing an increasingly challenging environment as one of the main causes for their removal.
"In recognition of the increasingly challenging business and legal environment in China, Yahoo's suite of services will no longer be accessible from mainland China as of November 1," the media corporation explained in a statement.
Yahoo has slowly been ramping down their operations for quite some time in the country. As CNN Business notes, since 2013, Yahoo's features — such as email and news — have slowly disappeared. Yahoo also closed its Beijing office in 2015, eliminating around 300 jobs in the process.
Yahoo isn't the only major company pack up and leave in the past few days. Epic Games, the creator of the popular battle royale game "Fortnite," announced its exit as well. The game, which generated nearly $9 billion in revenue over its first two years, will see its servers ended in China on Nov. 15.
The version of "Fortnite" that was played in China was extremely different from other versions that gamers across the globe have become accustomed to. Referred to as a "test version," the game had a number of changes that affected cosmetics, gameplay, and micro-transactions in order to align better with Chinese rules.
Epic Games' removal was likely due to China's new enforcement regarding when children can play video games. Anyone under the age of 18 is forbidden from playing on weekdays and are limited to just three hours on the weekend.
That rule will have a gigantic impact on its population: China has over 720 million gamers, and around 110 million of them are under 18. Chinese gamers also average 12.2 hours a week playing video games, higher than the U.S. average of 7.7 hours and the global average of 8.5 hours.
Microsoft's LinkedIn pulled out in mid-October, also citing a difficult environment given the regulations. They will instead replace it with a job board-only version of the site, called "InJobs."
Cultural content across the board is avoiding China altogether. Marvel's upcoming film, "The Eternals," will not be releasing in the country, possibly due to critical comments made by the China-born director. China has also banned online fan clubs.
China's crackdown — which has seen number of legislative deals that focus on anti-monopoly, data security, and protection passed under President Xi Jinping — has resulted in billions of dollars lost in tech stocks. Yahoo Finance states that companies who don't apply with the country's regulations could be fined up to 5% of their last year's turnover.
The crackdown is an effort to bring more regulation towards Chinese tech giants such as Tencent and Alibaba. Speaking to Time, Technology Police Institute president Scott Wallsten explained that the U.S. could see ripple effects from China's tightened grip when it comes to their own tech companies.
"One of the arguments that we shouldn't be going after Big Tech so strongly in the U.S. was that China has analog firms for every one of these companies, and they would be able to roll over U.S. companies because the government was supporting them. Well, overnight, that argument just went up in smoke."
China is, however, making progress on some rules that might interest certain U.S. citizens. According to Time, the country is set to place limits on tech companies' artificial intelligence algorithms, which would make it the first in the world to do so.
American tech companies like Facebook have been heavily criticized over their non-transparency and handling of AI algorithms, among other actions. An E.U. proposal would have a similar impact on companies' algorithms, although it still has a while to go before it comes into play.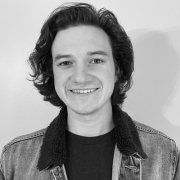 Andrew Rhoades is a Contributing Reporter at The National Digest based in New York. A Saint Joseph's University graduate, Rhoades' reporting includes sports, U.S., and entertainment. You can reach him at andrew.rhoades@thenationaldigest.com.
https://media.thenationaldigest.com/wp-content/uploads/2021/11/05171331/China-Flag-400x400-1.jpg
400
400
Andrew Rhoades
https://media.thenationaldigest.com/wp-content/uploads/2019/12/23173823/The-National-Digest-785x60-1.png
Andrew Rhoades
2021-11-05 14:00:24
2021-11-05 17:13:41
Yahoo, Epic Games To Pull Out Of China Among Citings of "Challenging" Environment