Apple's New iOS 16 Transforms The Texting Game With Edit, Unsend Features
It's happened to all of us. You send a text, and then immediately regret it. Perhaps it wasn't finished, or you should have worded it differently. Maybe you didn't mean for it to ever see the light of day. Regardless, it's done, and there's nothing you can do about it. Until now, that is.
Unveiling their new iOS 16, Apple revealed that it will allow iPhone users to not only edit sent messages, but also unsend them at the same time for up to 15 minutes. Select users will be able to beta test the new features this month, while the iOS will hit everyone's phones in September.
"Today we're going to push our platforms further than ever," Apple chief executive officer Tim Cook said in a prerecorded message for the WWDC 2022 event.  The iOS will also allow for recovering deleted messages for up to 30 days, while marking messages and threads as "unread."
While the feature is certainly intriguing — and helpful to those hasty texters — it doesn't appear that all the kinks will be sorted out upon its debut, as explained by Apple software engineering senior vice president Craig Federighi.
"It's not implemented properly," Federighi told The Charlotte Observer. "If the other person doesn't have iOS 16, the message won't unsend for them." The feature will also only be available for those who have the iPhone 8 and up.
Additionally, users will be notified if a text has been unsent or edited. Of course, the texting wasn't the only big change the iOS is set to bring. You'll notice another massive development as soon as you turn on your phone.
The lock screen will undergo several major updates, including the ability to customize the screen's color, font, and placement of elements. iPhone users will also be able to display widgets — shortcuts to apps like weather, calendar, and alarms — to the screen, similar to the Apple Watch.
Apple is also adding "live activities" to the screen, which means you can keep track of a sports game or watch your workout in real time, instead of having to see updates through a series of notifications.
Speaking of notifications, they're seeing alterations as well. Instead of piling up at the top of the screen, they'll now roll in from the bottom, which the tech company states will make them easier to read at a glance.
Apple will be attempting to build on their safety features by offering a Safety Check feature for those in an abusive relationship. The feature will allow users to review and change who has access to information like passwords, location, messages, and other apps.
Speaking at WWDC, Apple privacy engineering manager Katie Skinner explained just how impactful a feature like that can be to those in such a situation. "Many people share passwords and access to their devices with a partner. However, in abusive relationships, this can threaten personal safety and make it harder for victims to get help."
Considering technology can heighten the danger of an abusive relationship — such as if the abuser sees the victim was searching or texting for resources or help, is at a location they don't approve of — this is a feature that should go far beyond simply giving users more privacy.
Federighi explained the iOS 16 beta is still "buggy," though it should be ready to go for the Apple masses come fall. "Occasionally, things will take a bit longer to load than usual, but it's normal. It's always like this when they launch the beta."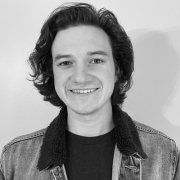 Andrew Rhoades is a Contributing Reporter at The National Digest based in New York. A Saint Joseph's University graduate, Rhoades' reporting includes sports, U.S., and entertainment. You can reach him at andrew.rhoades@thenationaldigest.com.
https://media.thenationaldigest.com/wp-content/uploads/2022/06/10093814/Iphone-400x400-1.jpg
400
400
Andrew Rhoades
https://media.thenationaldigest.com/wp-content/uploads/2019/12/23173823/The-National-Digest-785x60-1.png
Andrew Rhoades
2022-06-10 09:00:20
2022-07-12 15:26:26
Apple's New iOS 16 Transforms The Texting Game With Edit, Unsend Features