NPR Quits Twitter After Being Labeled 'State-Affiliated Media'
NPR will no longer post on its 52 Twitter accounts after Musk categorized the private news organization as "U.S. state-affiliated media." The move equated NPR, which receives less than 1% of its funding from the government, with Russia's RT and China's Xinhua propaganda outlets.
NPR, which stands for "National Public Radio," issued a statement on Wednesday saying the mislabeling damages the media organization's credibility with readers.
"NPR's organizational accounts will no longer be active on Twitter because the platform is taking actions that undermine our credibility by falsely implying that we are not editorially independent. We are not putting our journalism on platforms that have demonstrated an interest in undermining our credibility and the public's understanding of our editorial independence."
In a letter to staff on Wednesday, NPR CEO John Lansing commented on the risks posed by Twitter's decision.
"Actions by Twitter or other social media companies to tarnish the independence of any public media institution are exceptionally harmful and set a dangerous precedent."
After being questioned by NPR tech reporter Bobby Allyn on how NPR functioned, Musk, who acquired Twitter for $44 billion last fall, admitted that he may have gotten it wrong. The Twitter account for NPR was then recategorized as "government-funded media."
The news organization asserted that this new label was still misleading since NPR is a private, nonprofit company with editorial independence. Less than 1% of its $300 million annual budget comes from the federally funded Corporation for Public Broadcasting.
Musk also applied the "government-funded media" label to the BBC Twitter account. Later, in an interview with the broadcaster, he shared that he may change the label to "publicly funded" media.
Right-wing and conservative commentators have long claimed that NPR and its affiliates' content is biased toward the left and more progressive ideologies. Meanwhile, Musk has also been accused of allowing the proliferation of far-right extremists on Twitter.
Musk, who describes himself as a free-speech absolutist, removed the New York Times' blue check mark earlier this month after the paper refused to pay for one.
Formerly, the badges indicated that Twitter had confirmed the identity of a news outlet, government agency or public figure. They are now available for a subscription fee once a month.
"We aren't planning to pay the monthly fee for check mark status for our institutional Twitter accounts," the New York Times said in a statement. "We also will not reimburse reporters for Twitter Blue for personal accounts, except in rare instances where this status would be essential for reporting purposes."
In his new interview with the BBC, Musk said he hoped to make information on Twitter as accurate as possible but acknowledged that media companies are often critical of him.
"I've been under constant attack. It's not like I have a stone-cold heart or anything. If you're under constant criticism or attack and that gets fed to you, including through Twitter – it's rough, you know."
BBC also asked Musk if he was concerned about the spread of misinformation due to longstanding media organizations, such as the New York Times, being stripped of their verification badges.
"I must confess to some delight in removing the verification badge from the New York Times," Musk said. "Anyway, they're still alive and well so they're doing well."
NPR is the first major news organization to stop using the platform. In an email to NPR employees, Lansing stated that it was ultimately up to them to decide if they would like to keep using Twitter on their personal accounts.
"It would be a disservice to the serious work you all do here to continue to share it on a platform that is associating the federal charter for public media with an abandoning of editorial independence or standards."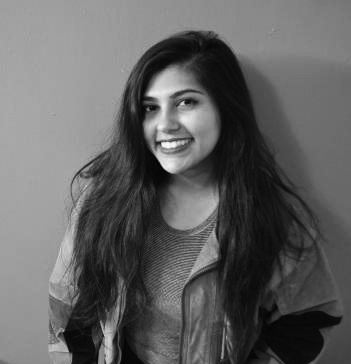 Moumita Basuroychowdhury is a Contributing Reporter at The National Digest. After earning an economics degree at Cornell University, she moved to NYC to pursue her MFA in creative writing. She enjoys reporting on science, business and culture news. You can reach her at moumita.b@thenationaldigest.com.
https://media.thenationaldigest.com/wp-content/uploads/2023/04/12151926/npr-400x400-1.gif
400
400
Moumita Basuroychowdhury
https://media.thenationaldigest.com/wp-content/uploads/2019/12/23173823/The-National-Digest-785x60-1.png
Moumita Basuroychowdhury
2023-04-13 09:00:55
2023-04-13 09:21:21
NPR Quits Twitter After Being Labeled 'State-Affiliated Media'