E-Cigarettes Using Synthetic Nicotine To Go Under FDA Regulation
This past Thursday, the Food and Drug Administration (FDA) gained the power to regulate e-cigarettes and other products that utilize synthetic nicotine, which has been the source of legal ambiguity.
According to the administration, the change allows them to "protect the public health from the harms of tobacco products, regardless of the source of nicotine." With the regulation, companies now have to register with the FDA and submit their products for review within 30 days.
Companies in the e-cigarette industry had attempted to use the synthetic nicotine as a loophole for their products to bypass FDA requirements. Previously, the law — which was introduced in 2009 — stated that a tobacco product was defined as being made or derived from tobacco.
Synthetic nicotine copies the nicotine alkaloid that's found in tobacco plants, but without possessing any extracts that connect it to tobacco. Thus, the products didn't fall under those restrictions. The new regulation will target Puff Bar and several other prominent manufacturers that engaged in those loopholes.
"As a cardiologist, I've personally seen the devastating health effects of tobacco use, so I'm highly motivated for the FDA to help reduce death and disability caused by these products," FDA commissioner Robert Califf said in a press release last month.
"We know that there is a demand among adult smokers to use e-cigarette products to try to switch from more harmful combusted cigarettes, but millions of youth are using these products and getting addicted to nicotine."
While the FDA won't immediately ban Puff Bar's or other companies' products, they'll still fall under the same guidelines that previous tobacco-extracted nicotine products fell under. In September of last year, the FDA stated they were reviewing over 6.5 million tobacco-"deemed" products, rejecting almost 950,000 of the applications.
At the time, the majority of those applications were e-cigarettes — or more formally, "electronic nicotine delivery systems" — which the FDA noted had never been through the application process before. Some of those products were on the market already, while others had been proposed by the companies.
The Associated Press explained that Stanford researchers had found synthetic nicotine products were up for sale online at sites like Ebay, Amazon, and Target, which under the old law wouldn't have been able to sell tobacco-based products. The new law will now ensure synthetic sales face those same sale restrictions.
According to the Center for Disease Control and Prevention (CDC), 40 million adults in the U.S. smoke cigarettes, while around 2.5 million teenagers in middle and high school use at least one tobacco product.
The youth is a particularly targeted demographic by e-cigarette companies, with 85.8% of high school students and 79.2% of middle school students stating they used a flavored e-cigarette within the past 30 days in 2021. The CDC also found e-cigarettes are the most common tobacco product used by youth since 2014.
Those facts were heavily implemented within the FDA's regulation process. "Assessing the impact of potential or actual youth use is a critical factor in our determination as to whether the statutory standard for marketing is met," the release stated.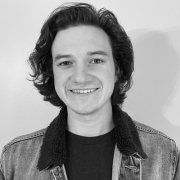 Andrew Rhoades is a Contributing Reporter at The National Digest based in New York. A Saint Joseph's University graduate, Rhoades' reporting includes sports, U.S., and entertainment. You can reach him at andrew.rhoades@thenationaldigest.com.
https://media.thenationaldigest.com/wp-content/uploads/2022/04/15091020/Smoking-E-Cigarette-400x400-1.jpg
400
400
Andrew Rhoades
https://media.thenationaldigest.com/wp-content/uploads/2019/12/23173823/The-National-Digest-785x60-1.png
Andrew Rhoades
2022-04-17 09:00:55
2022-04-15 09:10:32
E-Cigarettes Using Synthetic Nicotine To Go Under FDA Regulation