Home Sale Cancellations Seeing Highest Rates Since Start Of Pandemic
According to a new report by real estate brokerage company Redfin, 60,000 agreed home purchases fell through nationwide in June, which is equal to 14.9% of total homes that went under contract in the month.
That number is the highest since the COVID-19 pandemic began in March and April of 2020, where 17.6% and 16.4% of houses under contract fell through, respectively.
This month's rate rose from 12.7% in May and 11.2% in 2021. "The slowdown in housing-market competition is giving homebuyers room to negotiate, which is one reason more of them are backing out of deals," Redfin deputy chief economist Taylor Marr explained.
"Buyers are increasingly keeping rather than waiving inspection and appraisal contingencies. That gives them the flexibility to call the deal off if issues arise during the homebuying process."
Marr additionally noted that raised mortgage rates are playing a role in cancellations. "If rates were at 5% when you made an offer, but reached 5.8% by the time the deal was set to close, you may no longer be able to afford that home or you may no longer qualify for a loan," he said.
The Federal Reserve previously raised its benchmark interest rates to 0.75% on June 15 in an effort to lower the now-9.1% inflation rate. With a possible recession on the horizon, it clearly impacted buyers who found themselves on the cusp of securing a property.
"When mortgage rates shot up to almost 6% in June, we saw a number of buyers back out of deals," Miami Redfin mortgage agent Lindsay Garcia recounted, saying some buyers could no longer get a loan due to the rate jumps. "Buyers are also more skittish than usual due to economic uncertainty."
Among the markets that saw the highest percentage of pull-outs during a pending sale include Las Vegas (27.2%) and several Florida cities like Lakeland (26.7%), Cape Coral (25.7%), Port St. Lucie (25.7%), and Jacksonville (25.3%).
Unlike Southwest metro areas, the Northeast saw a minimal loss of sales with Newark, New Jersey, Rochester, New York, Nassau County, New York, and Montgomery County, Pennsylvania all at or below 6%.
As Fox News notes, homebuilders are also experiencing cancellations. A survey conducted by John Burns Real Estate Consulting (JBREC) in June found that cancellation rates of new builds flew up to 14.5%. That's up from 10.4% this past May and 6.5% in June of 2021. Total home sales also fell by 31%.
The increased mortgage rates have also seen the average amount of home purchase loans diminish. The week ending on July 8 saw total mortgage application volume hit 1.7%, while the loan size fell to $415,000. Mortgage applications to buy a home fell by 4%.
However, 30-year fixed mortgage rates finally saw a win by cooling off to 5.3%, which Redfin reports is the largest one-week drop since 2008. That should give potential buyers an opening to save before rates increase again.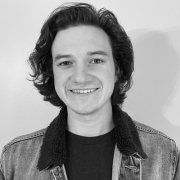 Andrew Rhoades is a Contributing Reporter at The National Digest based in New York. A Saint Joseph's University graduate, Rhoades' reporting includes sports, U.S., and entertainment. You can reach him at andrew.rhoades@thenationaldigest.com.
https://media.thenationaldigest.com/wp-content/uploads/2022/07/14163651/housing-market-400x400-1.jpg
400
400
Andrew Rhoades
https://media.thenationaldigest.com/wp-content/uploads/2019/12/23173823/The-National-Digest-785x60-1.png
Andrew Rhoades
2022-07-16 16:00:53
2022-07-15 13:33:05
Home Sale Cancellations Seeing Highest Rates Since Start Of Pandemic