EU, U.K. To Open Antitrust Investigations Into Ad Bidding Agreement Between Meta, Google
EU and U.K. regulators have opened parallel antitrust investigations on tech titans Google and Meta for a possibly illegal ad bidding agreement that took place back in September of 2018, which eliminated competition between the two and allowed for a controlling of the market.
According to a press release by the European Commission (EC), through the agreement — known as "Jedi Blue" — "a competing technology to Google's Open Bidding may have been targeted with the aim to weaken it and exclude it from the market for displaying ads on publisher websites and apps."
"If confirmed by our investigation, this would restrict and distort competition in the already concentrated ad tech market, to the detriment of rival ad serving technologies, publishers and ultimately consumers," the statement read.
Meanwhile, the U.K.'s Competition and Markets Authority (CMA) stated their own concern that Meta and Google put obstacles in the way of "competitors who provide important online display advertising services to publishers." Like the EC, the CMA emphasized that the agreement could significantly damage the industry, particularly when it comes to smaller businesses.
"If one company has a stranglehold over a certain area, it can make it hard for start-ups and smaller businesses to break into the market – and may ultimately reduce customer choice."
As The Verge notes, the Jedi Blue agreement is already under investigation in the U.S., where 15 state attorney generals have filed lawsuits against Meta and Google. The Verge also detailed the traces of Jedi Blue, which go back to 2017, when Meta (then Facebook) made a decision to support an adtech system that would rival Google.
The lawsuits claim Meta dropped that technology when Google offered them special access to its online ad bidding system. Meta was then able to be the first in line when buying real estate ads from Google, and proceeded to stop investing into rivaling ad technology or use any header bidding.
The probes could take years to complete, as the EC stated there is no legal deadline for bringing an antitrust investigation to an end. The length depends on a number of factors, from the complexity of the case to the extent of Google and Meta's cooperation. Appeals by the companies could also draw out the process.
If found guilty of breaking the law, the companies could be subject to a fine up to 10% of worldwide turnover, along with legally binding directions to bring the breach to an end. In 2021, Meta saw a $117 billion annual revenue while Google reached $258 billion, so 10% wouldn't exactly be chump change.
The companies have denied any wrongdoing, and labeled the allegations as false. "This is a publicly documented, pro-competitive agreement that enables Facebook Audience Network (FAN) to participate in our Open Bidding program, along with dozens of other companies," Google said in a statement.
Meanwhile, Meta explained the agreement has helped to not only increase competition for ad bidding, but enables them to bring more value to advertisers and publishers, resulting in a "better outcome for all."
For Meta, the probe is just one of numerous messy situations currently occurring to the company in Europe. Russia wants them to be labeled as an "extremist organization" and have all their activities banned in the country following claims that they broke laws on terrorist propaganda while inciting hatred.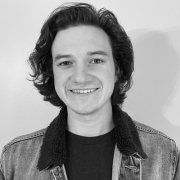 Andrew Rhoades is a Contributing Reporter at The National Digest based in New York. A Saint Joseph's University graduate, Rhoades' reporting includes sports, U.S., and entertainment. You can reach him at andrew.rhoades@thenationaldigest.com.
https://media.thenationaldigest.com/wp-content/uploads/2022/03/11162631/Antitrust-Law-400x400-1.jpg
400
400
Andrew Rhoades
https://media.thenationaldigest.com/wp-content/uploads/2019/12/23173823/The-National-Digest-785x60-1.png
Andrew Rhoades
2022-03-12 09:00:37
2022-03-11 16:26:43
EU, U.K. To Open Antitrust Investigations Into Ad Bidding Agreement Between Meta, Google