Hurricane Idalia Continues Tracks Through Southeastern Georgia After Pummeling Florida
Hurricane Idalia has already made history in some parts of Florida after making landfall as a Category 3 hurricane with winds of 125 mph on Wednesday. It is the strongest hurricane to hit Florida's Big Bend Area in over 125 years.
In 1896, an unnamed Category 3 hurricane struck the state's gulf coast at sustained winds of 125 mph. Since then, no hurricane of Idalia's strength has hit the region.
The National Weather Service in Tallahassee issued two extreme wind warnings on Wednesday morning. The warnings are only issued when winds exceeding 115 mph are expected in the area, and there have only been 27 such warnings for extremely high winds in the contiguous United States prior to Hurricane Idalia. Most of these advisories were issued in Florida.
While moving over the warm waters in the Gulf of Mexico on Tuesday evening into Wednesday morning, Hurricane Idalia experienced a period of rapid intensification, drawing its energy from the heightened sea surface temperatures.
Any increase in wind speeds by more than 35 mph within 24 hours is classified as rapid intensification, and Hurricane Idalia's winds strengthened by 55 mph over 24 hours.
Scientists have long been concerned about warming ocean waters due to climate change. Sea surface temperatures in the Gulf of Mexico and Southern Florida reached 100 degrees Fahrenheit earlier this summer.
On Wednesday, Federal Emergency Management Agency (FEMA) Administrator Deanne Criswell said in a White House briefing that storms have become more frequent and severe due to global warming.
"These storms are intensifying so fast that our local emergency management officials have less time to warn and evacuate and get people to safety."
Recent measurements show that the surface waters in Idalia's path had reached nearly 88 degrees Fahrenheit, an all-time high since the early 1980s.
A rare blue supermoon will likely make the storm worse, with its gravitational pull causing tides to rise further. Brian Haines, the meteorologist in charge at the National Weather Service office in Charleston, South Carolina, told The Associated Press, "I would say the timing is pretty bad for this one."
The supermoon is expected to exacerbate flooding not only in Florida but also in states such as Georgia and South Carolina. Some parts of Charleston, South Carolina, could be underwater by Wednesday night.
According to CNN, on Wednesday morning, Idalia's storm surge was record-breaking from Tampa to The Big Bend region, with surges of more than 8 feet in Cedar Key, Florida, around 6.8 feet above their normal tides. The measurement surpassed the previous high water level of 5.99 feet from Hurricane Hermine in 2016. Wednesday morning's high tide in Tampa Bay was 4.5 feet, topping the 3.79-foot mark set by Tropical Storm Eta in 2020.
At 4.05 feet, the tide at Clearwater Beach was higher than it had been since the 1993 Storm of the Century, which had been recorded at 4.02 feet. The Steinhatchee River in Steinhatchee, Florida, saw a 9-foot rise in water levels in just two hours.
As of 2 p.m. ET on Wednesday,  Hurricane Idalia has weakened to a Category 1 hurricane as it barrels through Southeastern Georgia, moving at 20 mph with maximum sustained winds of around 75 mph. It still remains an active threat to the Southeast.
FEMA Administrator Criswell also told reporters President Biden contacted Florida Governor Ron DeSantis "to let him know that the federal family continues to be there to support him."
"The president reiterated that if anything is needed from the federal government, we will be able to support; and we have over 1,000 personnel currently deployed, prepared to support not just Florida, but all of our states that are in the path as needed."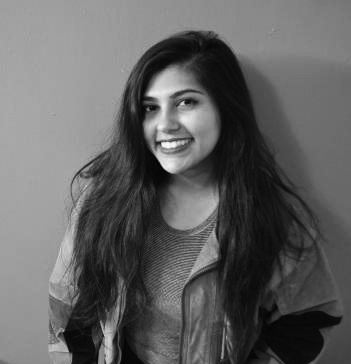 Moumita Basuroychowdhury is a Contributing Reporter at The National Digest. After earning an economics degree at Cornell University, she moved to NYC to pursue her MFA in creative writing. She enjoys reporting on science, business and culture news. You can reach her at moumita.b@thenationaldigest.com.
https://media.thenationaldigest.com/wp-content/uploads/2023/08/30155632/hurricaine-400x400-1.gif
400
400
Moumita Basuroychowdhury
https://media.thenationaldigest.com/wp-content/uploads/2019/12/23173823/The-National-Digest-785x60-1.png
Moumita Basuroychowdhury
2023-08-30 11:00:20
2023-08-30 15:59:15
Hurricane Idalia Continues Tracks Through Southeastern Georgia After Pummeling Florida