Will Smith Opens Up About Chris Rock Oscars Slap on The Daily Show
Will Smith promoted his new historical drama "Emancipation" on "The Daily Show With Trevor Noah" on Monday evening. During the interview, the pair discussed Will Smith's controversial night at the Oscars, where he slapped comedian Chris Rock onstage.
At the 94th Academy Awards last March, Smith charged the stage after Rock made a joke about Smith's wife, Jada Pinkett Smith, and her baldness. Jada suffers from alopecia, an autoimmune disease that causes hair loss. Later that night, Smith won the award for best actor for his performance in "King Richard."
In the days that followed, Smith released a series of public apologies on social media. Smith also resigned from the Academy. He is barred from attending its ceremony for the next 10 years.
"That was a horrific night, as you can imagine. There's many nuances and complexities to it. But at the end of the day, I just — I lost it, you know? I was going through something that night, you know? Not that that justifies my behavior at all … It was a lot of things. It was the little boy that watched his father beat up his mother, you know? All of that just bubbled up in that moment. That is not who I want to be."
Smith said he understood "the idea where they say hurt people hurt people," and is working on learning how to forgive himself "for being human." Noah offered his perspective on the situation, telling Smith he is "one of those rare breeds of people who've spent more time in the spotlight than out of it." 
Noah empathized with Smith, saying that he does not believe that moment should define Smith since none "of us in life deserves to be defined by our one f**k-up."
"I love Chris. I'm friends with him. I love you, but this is f****d up … I know that as Black people, Black people get together and go, 'What was Will doing? What the hell happened?' A lot of Black people were like, 'He should go to jail.' Like, you need to relax yourself. Some people were overreacting, which made some people underreact."
Smith shared a story from the fallout of the Oscars evening. At that point, he was already dealing with the repercussions of his actions.
"I was gone. That was a rage that had been bottled for a really long time. My nephew is nine. He is the sweetest little boy. We came home. He had stayed up late to see his uncle Will, and we are sitting in my kitchen, and he is on my lap and he is holding the Oscar and he is just like, 'Why did you hit that man, Uncle Will?'"
Smith also talked about his upcoming movie "Emancipation," and what compelled him to participate in the film. The movie is based on actual events and features Smith playing a runaway slave the world knew as "Whipped Peter." The name was given to him after photos of keloid scarring on his back were distributed worldwide in 1863, showing the true horror and brutality of slavery. The images helped fuel the abolitionist movement.
"First seeing that image was one of the things that really got me excited to explore this, because you see the image, but you don't know who he is. You don't know what the story is. American slavery was one of the most brutal aspects of human history … It is hard to understand the level of human cruelty. My daughter asked me, 'Daddy, do we really need another slave movie?' I said, 'Baby, I promise you, I wouldn't make a slave movie. This is a freedom movie.'"
Director Antoine Fuqua explained to Vanity Fair why "Emancipation" will release eight months after Smith's Oscars controversy since "the film to me is bigger than that moment." The film release was delayed in May with concerns that Smith's actions at the Oscars would affect its reception.
"400 years of slavery is bigger than one moment. My hope is that people will see it that way and watch the movie and be swept away with the great performance by Will and all the real hard work that the whole crew did."
"Emancipation" will release in select theaters this Friday and premiere on Apple TV+ on Dec. 9. The film is the first major project in which Smith was involved since his notorious Oscars night.
In a television interview with Fox 5, Smith said that he understands if audiences are reluctant to watch him promote the new film but hopes that events from that ceremony will not hurt the movie. 
"I completely understand that, if someone is not ready. I would absolutely respect that and allow them their space to not be ready."
Smith says that he believes director Fuqua showcases "the greatest work in his entire career" and that people on the film's production team "have done some of the best work of their entire careers." Smith hopes his actions during the ceremony "don't penalize my team."
"So at this point, that's what I'm working for. That's what I'm hoping for. I'm hoping that the material, the power of the film, the timeliness of the story — I'm hoping that the good that can be done — will open people's hearts at a minimum to see and recognize and support the incredible artists in and around this film."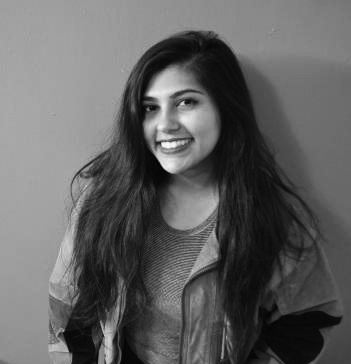 Moumita Basuroychowdhury is a Contributing Reporter at The National Digest. After earning an economics degree at Cornell University, she moved to NYC to pursue her MFA in creative writing. She enjoys reporting on science, business and culture news. You can reach her at moumita.b@thenationaldigest.com.
https://media.thenationaldigest.com/wp-content/uploads/2022/11/30123555/awards-400x400-1.gif
400
400
Moumita Basuroychowdhury
https://media.thenationaldigest.com/wp-content/uploads/2019/12/23173823/The-National-Digest-785x60-1.png
Moumita Basuroychowdhury
2022-11-30 09:00:10
2022-11-30 12:36:08
Will Smith Opens Up About Chris Rock Oscars Slap on The Daily Show