Viral YouTuber MrBeast paid for 1,000 people, who were blind or almost blind but could not otherwise afford cataract surgery, to have their vision restored. The 24-year-old is known for his large donations and philanthropic stunts.
MrBeast, whose real name is Jimmy Donaldson, runs the fourth-most-subscribed channel on YouTube. Donaldson told viewers in a video posted on Saturday, "We're curing a thousand people's blindness." The video, titled "1,000 Blind People See For The First Time," showed a montage of before and after footage of patients seeing with clear vision post-surgery.
Donaldson also gifted some patients money up to $50,000 and gave another patient a Tesla.
Dr. Jeff Levenson, an ophthalmologist and surgeon, performed the initial procedures in Jacksonville, Florida. For over 20 years, Dr. Levenson has coordinated the "Gift of Sight" program, which offers uninsured people who are legally blind due to cataracts access to free cataract surgery.
In the video posted on Saturday, Dr. Levenson emphatically stated, "Half of all blindness in the world is people who need a 10-minute surgery."
Donaldson's team reached out to local homeless shelters and free clinics to compile a list of people in the Jacksonville region who required cataract surgery but could not afford the procedure. Forty people made it into the final roster. Dr. Levenson spent 11 consecutive hours performing all their surgeries on the same day.
Dr. Levenson said that the patients were grateful and were in "disbelief that somebody would actually seek them out to rescue them from blindness and then have the kindness and generosity of spirit to offer the surgery."
After having cataract correction surgery himself, he felt compelled to help others access the same procedure.
"In the days and weeks after my own cataract surgery, I was stunned by how bright and beautiful and vivid the world was. But I was shocked by the idea that there are hundreds of millions, probably 200 million people around the world, who are blind or nearly blind from cataracts and who don't have access to the surgery."
Donaldson explained in his video how this procedure could be performed so quickly.
"If you're wondering how the surgery allows people to see again, it's because the lens in their eyes got so cloudy that they can't see through it. So, the surgeon uses a tiny vacuum to suck up the clouded lens and replace it with an artificial one. This surgery is that simple. They can see again."
When Dr. Levenson initially got a phone call from Donaldson's team in September, he was hesitant about the initiative.
"I had never heard of MrBeast, so I almost hung up. But I gratefully did not hang up."
Dr. Levenson eventually connected Donaldson's team with SEE International, an organization for which he serves as the chief medical officer.
SEE International works to help patients in need get free eye care around the world. With the organization's reach, the team could do corrective surgeries on a thousand patients, spanning Jamaica, Honduras, Namibia, Mexico, Indonesia, Brazil, Vietnam and Kenya, in three weeks.
Dr. Levenson said he hopes the video, coupled with Donaldson's popularity and generosity, will inspire "a concerted effort to end needless blindness."
"If MrBeast can light a fire, and if we can get governmental and private support behind it, we can end half of all the blindness in the world without all that much cost and with incredible gains in human productivity and human potential."
Donaldson shared the same sentiment in a tweet posted on Monday.
"I don't understand why curable blindness is a thing. Why don't governments step in and help? Even if you're thinking purely from a financial standpoint it's hard to see how they don't roi on taxes from people being able to work again."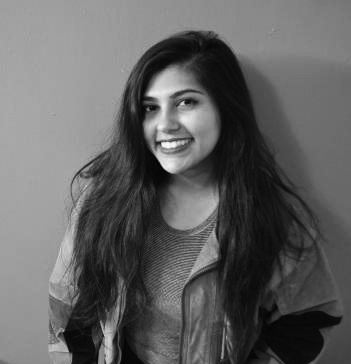 https://media.thenationaldigest.com/wp-content/uploads/2023/01/30165920/eye-400x400-1.gif
400
400
Moumita Basuroychowdhury
https://media.thenationaldigest.com/wp-content/uploads/2019/12/23173823/The-National-Digest-785x60-1.png
Moumita Basuroychowdhury
2023-02-01 09:00:01
2023-02-01 09:30:43
YouTuber MrBeast Helps 1,000 Blind People See Again by Funding Cataract Surgeries