According to WHO, Monkeypox Cases Have Risen 77% In A Week
On Thursday, the World Health Organization (WHO) reported a 77% weekly increase in the number of lab-confirmed monkeypox cases, contributing to more than 7,000 total reported cases worldwide in 54 locations.
Due to the rapid increase, WHO Director-General Tedros Adhanom Ghebreyesus said the agency will reconvene a meeting of the committee that will decide on whether to declare the outbreak a Public Health Emergency of International Concern (PHEIC).
The committee previously met on June 25, ultimately deciding that while the spread did not warrant the PHEIC label, it was to be "closely monitored." Tedros said that the committee will meet during the week of July 18 or sooner, if needed.
"I continue to be concerned by the scale and spread of the virus across the world," Tedros said, also noting that due to testing being a "challenge," more cases that are going unreported is a strong possibility. He explained monkeypox is occuring in African countries previously not affected, while record numbers are appearing in countries that have had past experience with the virus.
PHEIC is defined by the WHO as an extraordinary event that sees a "public health risk to other States through the international spread of disease" which requires a worldwide coordinated response. Since 2009, there have been six PHIEC's declared by WHO, the most recent being COVID-19.
The hotbed for monkeypox currently resides in Europe, where 80% of lab-confirmed cases have been since mid-May. As of July 7, Germany leads all countries with 1,385 confirmed cases, while the United Kingdom sits in second with 1,351 cases.
The United States sits fourth with 699 confirmed cases, 20% (122) of which are located in New York — specifically New York City, where cases doubled from 55 last week. 33 states, including Washington, D.C. and Puerto Rico, have at least one confirmed case.
Part of the same family as smallpox, monkeypox symptoms can include fevers, chills, a lack of energy, headaches, muscles aches, and skin lesions on the arms, face, and legs. While these can last for up to three or four weeks, the disease is rarely fatal, with recent mortality rates ranging from 3% to 6%.
In addition to spreading through direct contact with rashes and and body fluids, the virus can enter the body through respiratory secretions during face-to-face contact or intimate physical contact.
Health officials have explained the majority of cases are found in gay or bisexual men who have had contact with other men. Tedros explained that because of this, WHO is prioritizing working with the LGBTQ+ community in order to emphasize prevention.
"WHO is also working closely with civil society and LGBTQI+ community, especially to break the stigma around the virus and spread information so people can protect themselves."
Action against the virus has already begun, with the U.S. Department of Health and Human Services (HHS) reporting it ordered an additional 2.5 million doses of the JYNNEOS monkeypox vaccine on July 1, bringing the federal government's available supply to 4 million.
"We will continue to be responsive to jurisdictions and deliver vaccine as quickly as we can while we maintain a focus on fair and equitable distribution nationwide," HHS Assistant Secretary for Preparedness and Response Dawn O'Connell said, with the Biden Administration's strategy for distribution focusing on locations with the most at-risk and highest case rates.
The vaccine distributions have seen their highest totals in California, New York, and Illinois, particularly in the states' major cities: Los Angeles (7,346), New York City (7,169), and Chicago (5,409). Massachusetts are Colorado have also seen sizeable distribution.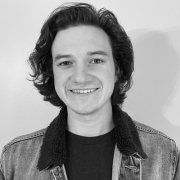 Andrew Rhoades is a Contributing Reporter at The National Digest based in New York. A Saint Joseph's University graduate, Rhoades' reporting includes sports, U.S., and entertainment. You can reach him at andrew.rhoades@thenationaldigest.com.
https://media.thenationaldigest.com/wp-content/uploads/2022/07/08140354/monkeypox-400x400-1.jpg
400
400
Andrew Rhoades
https://media.thenationaldigest.com/wp-content/uploads/2019/12/23173823/The-National-Digest-785x60-1.png
Andrew Rhoades
2022-07-08 10:00:55
2022-10-05 13:26:17
According to WHO, Monkeypox Cases Have Risen 77% In A Week