July 4 Weekend Sees Droves Of Gun Violence And Deaths Across The U.S.
In what should have been a joyful Fourth of July weekend of celebrating independence, the U.S. endured multiple horrific events that have left further questions on the state of gun violence and gun control.
According to the Gun Violence Archive, the holiday period saw shootings in almost every state that amounted to at least 220 victims dead, with 550 others injured. Among the deadliest shootings was one that occured during a parade in Highland Park, Illinois.
That shooting saw several killed and 30 injured as a gunman rained fire from a rooftop in suburban Chicago, leaving hundreds of other participants in a frightened panic. The 21-year-old suspect, Robert E. Crimo III, later apprehended, considered a second shooting before opting otherwise.
With some still remaining in critical condition, the death toll could see a further rise. A similar state of confusion and panic among on-goers was seen in Philadelphia, where two police officers were injured during a shooting near the city's Museum of Art during a fireworks show.
While it was later discovered the officers were hit by falling bullets, making them unintended targets, it highlights the bloodshed as the Independence Day weekend helped to bring the U.S.'s total mass shootings in 2022 up to 320, along with over 22,000 gun violence deaths related to all causes. The Gun Violence Archive defines a mass shootings as one that sees four or more victims, excluding the shooter, either wounded or killed.
Increased gun violence during the Fourth of July isn't an abnormal occurrence, even during a time where mass shootings are ever frequent. Last year, 233 people were killed and 618 people were injured over the weekend, which was down 26% from 2020's 314 fatal shootings and 751 injuries.
Responding to the Highland Park tragedy, President Joe Biden stated he and first lady Jill Biden were "shocked" by the incident that "has yet again brought grief to an American community on this Independence Day."
During his response, Biden expressed more needed to be done in order to curb gun violence and mass shootings, and referenced the June signing of the Bipartisan Safer Communities Act, which will see $250 million invested into community violence intervention and $100 million into the National Criminal Instant Background Check System. In total, around $1.9 billion would be allocated to various services and strategies.
"I recently signed the first major bipartisan gun reform legislation in almost thirty years into law, which includes actions that will save lives. But there is much more work to do, and I'm not going to give up fighting the epidemic of gun violence."
Even with his remarks and work, others on Capitol Hill have shown displeasure with the administration's attempts. Though he supported it, Representative Mike Thompson (D-Cali.) said the bill didn't go as far as "many of us would have liked."
Meanwhile, former representative Gabby Giffords (D-Ariz.) said Biden's administration should house a whole division for gun violence prevention. "Gun violence is the leading cause of death of children in this country and that is really horrific. If that is the case, why isn't there a robust team of people working on that every day?" Giffords questioned.
The debate of whether the new bill would have helped to prevent the Highland Park shooting has also arisen, with congressional aides telling NBC News saying that the suspect would have passed an FBI check due to not having been previously charged or convicted, despite prior run-ins with authorities.
However, experts explained that because of the threefold check in the bill for those under 21, local law enforcement agencies would have been contacted, alerting authorities of the attempt that could have been stopped with the state's "red flag" law.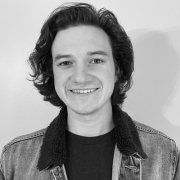 Andrew Rhoades is a Contributing Reporter at The National Digest based in New York. A Saint Joseph's University graduate, Rhoades' reporting includes sports, U.S., and entertainment. You can reach him at andrew.rhoades@thenationaldigest.com.
https://media.thenationaldigest.com/wp-content/uploads/2022/07/07134232/gun-control-400x400-1.jpg
400
400
Andrew Rhoades
https://media.thenationaldigest.com/wp-content/uploads/2019/12/23173823/The-National-Digest-785x60-1.png
Andrew Rhoades
2022-07-07 10:00:16
2022-07-12 14:57:16
July 4 Weekend Sees Droves Of Gun Violence And Deaths Across The U.S.